Charlie Kaufman's next film will be a musical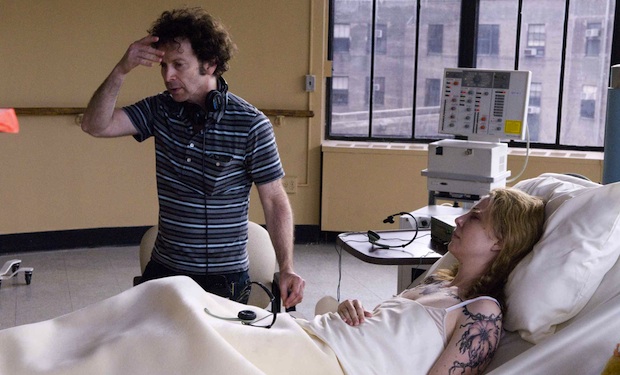 Posted by Matt Singer on
Charlie Kaufman's "Synecdoche New York" was about as divisive and hotly debated as any film of the last five years. It may not have been the most fun film to watch, but it was a damn fun movie to talk about. I suspect there will be equal amounts of discussion — if not equal amounts of disagreement — about Kaufman's next project, "Frank or Francis," which is supposedly about the symbiotic relationship between film makers and film bloggers. This is yet another way in which Charlie Kaufman is a genius: before he's shot frame one, he's already ensured his movie going to get written about.
Meanwhile, The Playlist spotted a video lecture on screenwriting that Kaufman recently gave for BAFTA, wherein he spills another intriguing detail about "Frank or Francis:" the film will also be a musical. Why? "I always try to do something different," Kaufman told the crowd. "This thing that I just wrote that will hopefully get made is a musical, and I've never done that before, so I did it."
Clearly new experiences are a big thing on Kaufman's mind right now; he introduced his lecture by acknowledging he'd never done something like it before, and cited that lack of experience as his primary motivation. Art he said, was "an opportunity to recognize our common humanity and vulnerability," of being willing to try something for the first time and even to fail at it. In this spirit, I'm trying to write this blog post in under ten minutes without copy editnig it.
You can — and should — watch all of Kaufman's video lecture here. Even if he claims he doesn't feel comfortable calling himself a writer, he's a damn good one. Also, I'd like to close by taking this opportunity to acknowledge how hilarious and perfectly in character it is for Charlie Kaufman to have a publicity photo of himself in a hospital.
What's your favorite Charlie Kaufman movie? Tell us in the comments below or write to us on Facebook and Twitter.