"Another Earth" star Brit Marling talks working with Robert Redford in "The Company You Keep"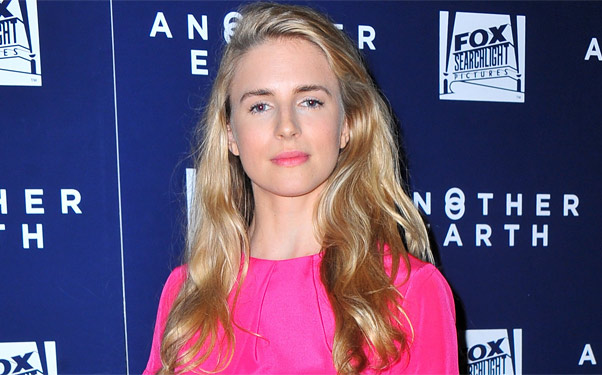 Posted by Terri Schwartz on
It's been a big year for indie darling Brit Marling. Not only did she break out onto Hollywood's radar at Sundance in January with the two films she starred in and co-wrote, "Another Earth" (out on DVD now) and "Sound of my Voice," but she's also solidified herself as an actress to be reckoned with.
Marling has two big projects coming up: "The East," which she also co-wrote, and Robert Redford's film "The Company You Keep." The latter is her biggest role to date, and the first time has been acting outside the comfort zone of her two fellow Georgetown University alums, Mike Cahill (director and co-writer of "Another Earth") and Zal Batmangli (director and co-writer of "Sound of my Voice" and "The East") . When Marling caught up with IFC News recently to promote "Another Earth" coming out on DVD, she talked about her experience shooting with Robert Redford as a film's star and director, and whether she'd be interesting in directing herself.
For the uninitiated, "The Company You Keep" follows Redford as former Weather Underground militant Jim Grant who managed to hide from the FBI for over three decades. But all that changes when a young reporter, played by Shia LaBeouf, discovers Grant's identity. Grant is forced to become a fugitive, and the story spins out of control from there. In addition to Marling, Redford and LaBeouf, "The Company You Keep" stars Anna Kendrick, Stanley Tucci, Sam Elliot, Susan Sarandon, Chris Cooper, Nick Nolte, Brendan Gleeson, Julie Christie, Terrence Howard and Richard Jenkins. We weren't kidding about that impressive cast.
—
IFC: "The Company You Keep" is the biggest and most mainstream film you've been a part of to date. Do you have any scenes with Robert Redford in this film?
Brit Marling: Most of my scenes actually are with Shia. Robert's character and I don't connect. We're connected, but we don't connect in scenes. I had a really amazing time working on that film.
IFC: Have you finished shooting already?
BM: I finished shooting a month and a half ago, I think they're probably just wrapping up now. It was an amazing film to be a part of. And Robert is like, I have a lot of admiration for him as an artist, and just him as a human being. And the things that he finds important.
Creating Sundance in the middle of Utah in the woods and the snow. I mean, it seems so obvious now, but a decade ago when he was doing it everyone was like he was crazy. It's hard to push against the grain of things and be like, no, I'm going to do something different. When it works, they're always like, oh yeah, of course, but at the time, not a lot of people were saying , 'Oh of course, this is a great idea.' That festival has changed so many artists' lives, and it's made so many artists' lives possible, their work possible.
So yeah, I'm incredibly inspired by him and the way he lives in the world. It was awesome to be directed by him. I learned a lot on that shoot, and I think that's why we do what we do: learn more every time so we can get a little bit better at it.
IFC: Would you ever want to direct a film?
BM: I don't want to say no, because then of course it would happen. It's funny, I feel so overwhelmed by acting, I can't wrap myself around it fully. I find the challenge so overwhelming, like what it demands of you. To imagine that these impossible, cataclysmic, life situations are happening to you, and that you are this other person that you're not, and that you've actually had all these experiences that you've never had, it's such a stretch. And I find it so overwhelming that, I don't know, I've been stuck on that challenge for a really long time. I don't think I'll ever get to the bottom of that. I feel completely content to just work on that and see what happens.
Are you looking forward to watching "The Company You Keep"? Tell us in the comments section below or on Facebook and Twitter.