Watch John Carpenter's 80stastic music video for "Big Trouble in Little China"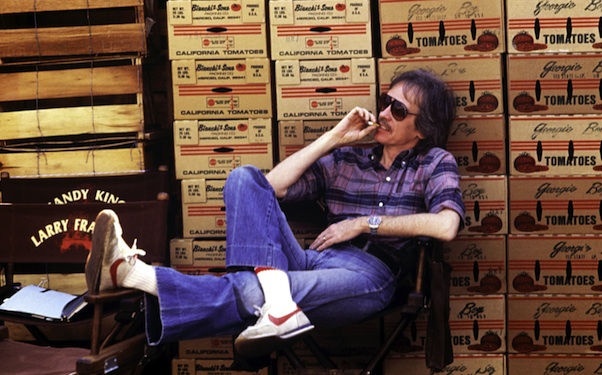 Posted by Matt Singer on
Via io9, this hilariously cheesy music video. I literally can't stop myself from watching this over and over. I'm up to six times now. I'm starting to think this thing is like the video from "The Ring," and the only way to escape its destructively addictive grasp is to pass it along to someone else to obsess over. So I'm posting it here.
It's the music video from John Carpenter's 1986 film "Big Trouble in Little China." Carpenter scored a lot of his best movies including "Halloween" and "Escape From New York." As a composer, he had a pretty accomplished career. As a rock star, though, his career was somewhat less accomplished. Take a look.
Step back for a second — I know it's hard — and just think about the narrative of this video. The story here appears to be that John Carpenter (and his band, The Coupe DeVilles) are scoring "Big Trouble" live in the editing room. Which makes you imagine what Carpenter's real editing sessions look like. I'm guessing the bolts of electricity and strobe lighting are added for dramatic effect, but the dressing up in long, flowing robes and dancing around the Steinbeck are all 100% authentic.
Must…watch…again…before you die…you see…"Big Trouble"…
What's your favorite John Carpenter movie? Tell us in the comments below or write to us on Facebook and Twitter.