"The Avengers" to assemble in 3D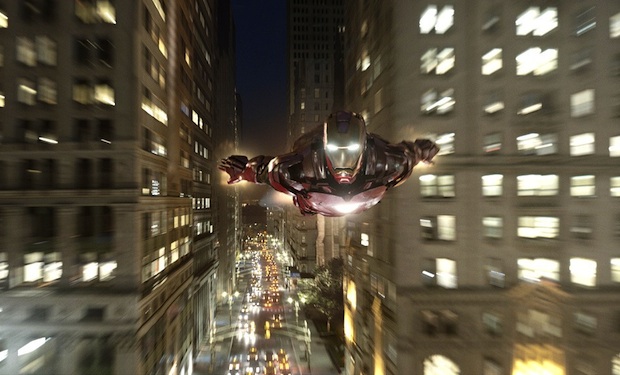 Posted by Matt Singer on
And there came a day, a day unlike any other, when Earth's mightiest heroes found themselves united against a common threat. And then Earth's mightiest heroes and heroines were informed by the studio executives that it would look a lot cooler if they united against that common threat in 3D. On that day, "The Avengers" in 3D were born!
That's right comic nerds — and obviously I include myself in that category, I just quoted the preamble to the old "Avengers" origin from memory — The Hollywood Reporter reports that when the mighty Avengers finally assemble in multiplexes around the world next May 4th, they'll be doing so in 3D. Director Joss Whedon shot the film in two dimensions, so this will be one of those post-production conversion jobs. Because that always works out well right? (Note: do not answer that.) The film will also be released in 2D, but of course in 2D it's not gonna look like Thor is throwing his hammer at your face or Captain America is throwing his shield at your face or Nick Fury is throwing Samuel L. Jackson-esque rants at your face. Basically your face will be a lot more bored in 2D.
Honestly, two dimensions, three dimensions, who cares? If the movie has all those great characters in it and it's written and directed by Joss Whedon, all it really needs to be at that point is in focus and it's already the coolest movie ever made. By the way, at press time, there were unconfirmed reports that this post-conversion plan was part of an scheme by the evil Count Nefaria to ruin the "Avengers" movie.
See? I just dropped a Count Nefaria reference. I'm the biggest comic nerd of all.
Would you rather see "The Avengers" in 2D or 3D? Tell us in the comments below or write to us on Facebook and Twitter.