"The Amazing Spider-Man" toys spoil the film's plot elements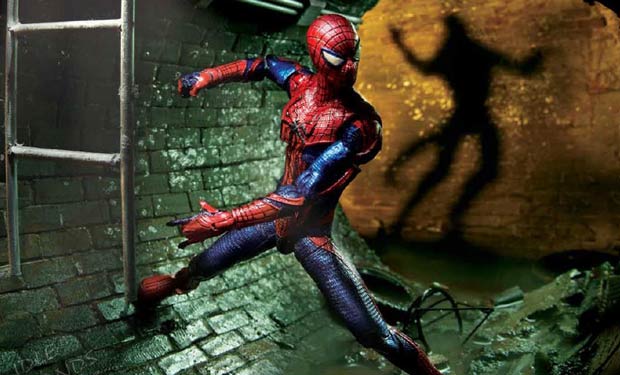 Posted by Terri Schwartz on
Marc Webb and his team have kept a tight lid on "The Amazing Spider-Man" as they've been filming the superhero flick around the country, but could it be that some of the tie-in toy merchandise has given away some key plot points from the movie? If you're looking to keep yourself spoiler-free going into the July 3 release of the flick, stop reading here, but if you — like us — are curious about the direction "The Amazing Spider-Man" is taking its villain The Lizard, keep on reading.
The packaging for several upcoming pieces of Spider-Man merchandise tied in with "The Amazing Spider-Man" have hit the web, and a few of them offer a look at the direction Webb is taking his baddie, The Lizard. Bleeding Cool spotted an image of the box for Mega Bloks' upcoming "Oscorp Tower FX Battle" set. The three characters inside are Spider-Man, The Lizard and "SWAT Lizard."
SWAT Lizard, you say? That certainly seems to align itself with the rumor Big Fanboy posted way back in February that said The Lizard would transform an entire SWAT team into his reptilian henchmen. This toy set piece seems to confirm that that will indeed be a sequence in the film.
Meanwhile, some more spoilery images have hit the web thanks to Idle Hands. The first look at remote controls featuring The Lizard and Spider-Man have popped up online, and The Lizard one seems to have our first face-on look at what the "Spider-Man" baddle looks like. Let's just say this doesn't look like it will be the prettiest of Rhys Ifans' roles.
Do these new spoilers get you more excited for "The Amazing Spider-Man"? Tell us in the comments section below or on Facebook and Twitter.