New "The Amazing Spider-Man" photos give the details on Peter Parker and Gwen Stacey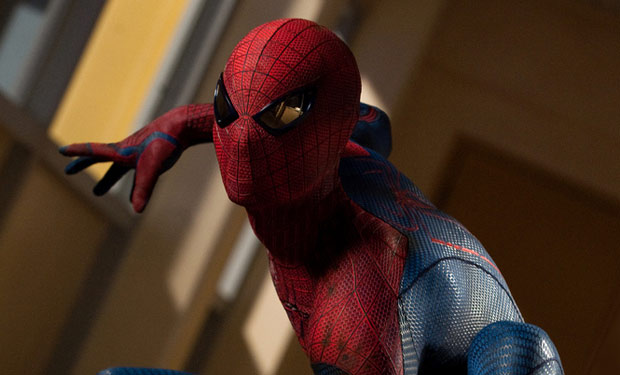 Posted by Terri Schwartz on
This year, the Christmas colors might actually be red and blue instead of red and green. At least, they are if you're a fan of "Spider-Man." A whole slew of images from the upcoming film "The Amazing Spider-Man" hit the web over the holiday weekend, and give a closer look at some exciting elements of the movie.
First and foremost, there's a close-up shot of Peter Parker's controversial web shooters. The image is probably taken from an early part of the film where Parker is still designing him since he isn't wearing his Spidey suit in the photo. The shooters actually look pretty cool, if you can get around the fact that he's using gadgets to sling webs out of his wrists.
There's also a close-up image of Denis Leary as Captain Stacy, the father of Emma Stone's Gwen Stacey and an NYPD police officer. According to Spider-Man mythos, Stacy strongly approves both of his daughter's relationship with Parker and also of Spider-Man's vigilante behavior. Who's to say whether that will be the case in "The Amazing Spider-Man," but he certainly looks peeved about something in this new image. Maybe it's because of how cute Emma Stone looks in her own new stills.
But if you're really looking for new images of Andrew Garfield as Spider-Man, then you're in lucky. Whether it's swinging through a barn or looking angsty in high school, these new photos have got you covered. And while the new image of Garfield in the Spidey suit is pretty cool, our favorite of the stills is the one where Parker is doing something scientific with a blue-tinted light.
"The Amazing Spider-Man" is directed by Marc Webb. It is due out in theaters on July 3.
What do you think of these new "The Amazing Spider-Man" images? Tell us in the comments section below or on Facebook and Twitter.