The "We Need to Talk About Kevin" trailer's so good it requires very little additional talking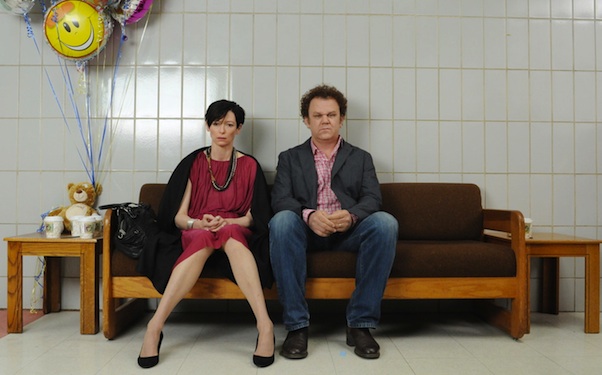 Posted by Matt Singer on
With every successful festival appearance and rave review, "We Need to Talk About Kevin" looks more and more like one of the biggest movies of the 2012 awards season. Now there's a U.S. trailer for the film and it looks fantastic; I think it's only going to push people's anticipation for this movie even higher. I also think that Oscilloscope, the company releasing "Kevin," is doing a great job on their trailers lately; the coming attraction for their film "Bellflower" earlier this year is still probably my favorite trailer of 2012. This one for "We Need to Talk About Kevin" would be way up there too. Take a look and see what you think:
This is the first film from director Lynne Ramsay since 2002's "Morvern Callar." It's based on the novel of the same name by Lionel Shriver and tells the story of a mother (Tilda Swinton) trying to come to grips with a heinous crime committed by her disturbed son (Ezra Miller — also good as another troubled teen in 2008's "Afterschool"). The performance from Swinton is already getting all kinds of Oscar buzz and just from the trailer alone, it's easy to see why.
Like I said, not much more needs to be talked about after you see that. Bring on the movie. It opens December 9 in New York and Los Angeles.
Are you looking forward to "We Need to Talk About Kevin?" Talk about it in the comments below or on Facebook and Twitter.