Is "Twilight: Breaking Dawn" causing seizures?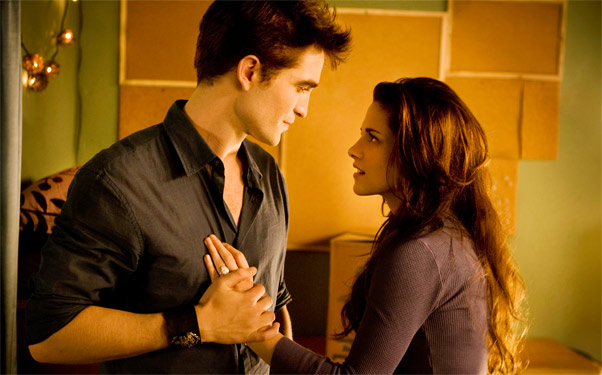 Posted by Terri Schwartz on
Imagine what would have happened if "Breaking Dawn" had been rated R. One Utah couple is claiming that the notorious birthing scene at the end of the film is what prompted his seizure while watching it in theaters. So men, here's another reason to tell your ladies you can't go see a "Twilight" film: it's hazardous to your health.
The couple — who refuse to reveal their names because the husband thought it could cost him his job (strike two against men watching "Twilight," I guess) — told ABC 4 News that the bright flashing lights during that scene and its graphic nature were enough to trigger the man's seizure. The manager at the District 20 Megaplex in South Jordan, Utah confirmed the couple's story, though said he couldn't say if the seizure was caused by the film or not.
"I didn't really remember what happened after that I think I blacked out. According to her, I was shaking and mumbling different noises," the man said. He added that he is in good health and has never had a seizure before now.
His wife confirmed the story. "He started mumbling and he was blinking on and off with his eyes at that point. I was kneeling in front of him slapping his face," she said.
The man forgot his phone in the theater, and said when they went back to get it the next day he found out that it allegedly had happened to another girl in the theater as well. The cinema's manager couldn't confirm that story.
So life lesson, ladies and gents: "Twilight" is so female-friendly that it can actually cause potentially serious bodily harm to men who go to the theater. At least there's only one movie left after this one.
Do you think the movie actually caused this man's seizure? Do you think the birthing scene was too graphic? Tell us in the comments section below or on Facebook and Twitter.