Video: "Transformers – The Ride" prepares for Universal Singapore launch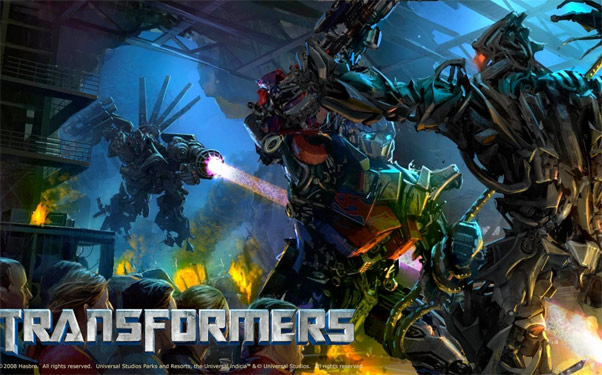 Posted by Terri Schwartz on
Did you ever dream of helping Optimus Prime and the rest of the Autobots out on a mission to save the world from evil Decepticons? Well, now's your chance! All you need to do is fly to Singapore, buy some tickets to the Universal Studios amusement park there, and wait in the sure-to-be long lines once it opens next week. Only a small price to pay with some robots in disguise, though, right?
A couple commercials and one long news broadcast walking viewers through "Transformers: The Ride" have been released in anticipation of its grand opening. Needless to say, it looks pretty awesome. There's also a look at Evac, an Autobot that will "transport you to safety" — aka the car you ride in throughout the virtual experience.
Judging by the CGI used in the video, it seems as though "Transformers: The Ride" takes place within Michael Bay's "Transformers" universe. The story follows a group of people who need to protect one part of the All Spark in a government facility from Megatron and the rest of the Decepticons.
For those of you unable to make the trip to Singapore in the next few months, you'll be happy to know that "Transformers: The Ride" will be opening in Universal Hollywood in the spring. It certainly might give the new "Star Tours" ride at Disneyland a run for it's money in terms of popularity.
Are you interested in Transformers: The Ride? Tell us in the comments section below or on Facebook and Twitter.