The 15 best movie interrogation scenes of all time (with video)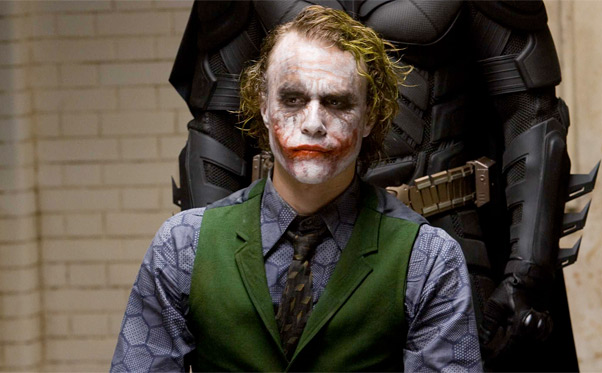 Posted by Brian Warmoth on
It takes good cops and bad cops alike to make a good interrogation scene work. Movie history is littered with loose-canon detectives and unorthodox strategies for getting tight-lipped suspects to talk, and whether the scenes make you laugh at Harold and Kumar or cry because you're watching James Bond get his scrotum smashed, they do tend to hold your attention.
From a little lighthearted bathroom-stall drowning to straight-up torture and other illegal behaviors, these are the question-and-answer sessions that get our hearts pounding. And until Pearl makes a full-length version of her "Good Cop, Baby Cop" short, this is our list of the best interrogation scenes moviedom has to offer.
---
15. "Harold and Kumar Escape from Guantanamo Bay" (2008)
Ron Fox (Rob Corddry) just can't accept that Harold (John Cho) and Kumar (Kal Penn) might love America, so he instead chooses to believe that they work for North Korea and Al Quaeda, which means they have to go to Guantanamo Bay. Post-9/11 humor isn't always the easiest thing to pull off, but this scene broke the ice for the pair's second movie outing together, and Corddy plays his part for all its worth.
---
14. "True Romance" (1993)
Written by Quentin Tarantino, "True Romance" is many things: a crime film, a chase film, a dark comedy. But it also has one of the funniest interrogation scenes of all time, courtesy of none other than Brad Pitt, an actor not typically associated with initiating laughter. In the scene, a group of mobsters arrive at an apartment looking for their drugs and instead only find lazy stoner Floyd (Pitt), roommate to the guy who may lead them to the goods. There's a bloodier interrogation scene earlier in the movie with Dennis Hopper, but this one wins for being so damn quirky (and for blasting Soundgarden).
---
13. "Brazil" (1985)
Of all the scenes on our list, this is the only one featuring a guy who gets threatened with a lowered credit rating if he doesn't cooperate. Director Terry Gilliam created the a cult legend in "Brazil," and the creepy baby mask and epic zip-line rescue in this scene make it one of his most memorable.
---
12. "Casino Royale" (2006)
Daniel Craig debuted as James Bond with a convincing performance opposite actor Mads Mikkelsen. The torture scene where Le Chiffre (Mikkelsen) whacks Bond repeatedly where the sun don't shine remains one of the most uncomfortable moments in Bond history, though. If you didn't realize that the Bond franchise was entering a new era, you did after watching Craig take this beating.
---
11. "There's Something About Mary" (1998)
Ben Stiller handily wins "Best Accidental Confession" for the way he responds to police when he unknowingly admits to killing a hitchhiker that he picked up. Unfortunately for his character Ted, the mistake lands him in a world full of pain when he goes on to inadvertently claim responsibility for even more killings. "There's Something About Mary" is crammed full of hilariously well-acted scenes, but this is easily one of the best.
---