"Arrested Development" star Tony Hale is "excited" to see what's in store for show's future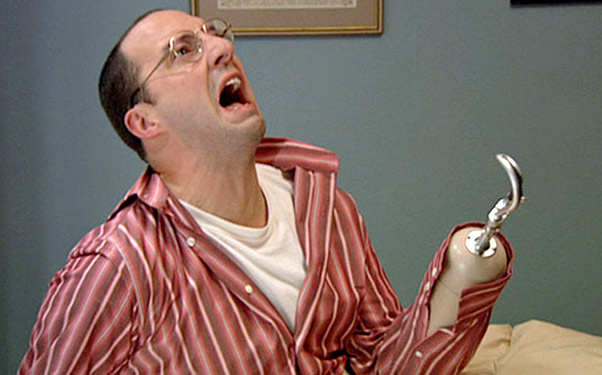 Posted by Terri Schwartz on
Let's face it: we're more excited about "Arrested Development" coming back than anything else in 2013. It's been five years since Fox's short-lived comedy series went off the air, and we've been missing it every day since. That's why the news that Netflix had purchased the rights to the series and is going to shoot new episodes to air in two years sent us over the moon in joy, and we'll be counting down the days until its release date.
Entertainment Weekly sat down with Tony Hale, aka Buster Bluth, to discuss returning to the model home and everything else that new episodes of "Arrested Development" entails. Needless to say, he's come up with some pretty extravagant ideas for his character in the five years since the show went off the air.
"I want him to go bionic," Hale said. "Maybe he connected with Apple, and there's some sort of iPod attachment. Maybe he's got like an iPad as a hand? … Surely, with the advances of technology, something interesting has happened."
That being said, Hale doesn't expect Buster to have changed too much since the show reached its open-ended conclusion in 2006. He doesn't think Buster will have strayed too far from his mother's side, but maybe over that time he'll have reignited the old flame with his former girlfriend, Lucille 2 (played by Liza Minelli).
"I'd love for Liza Minnelli to come back. I'd love for Buster to see his girlfriend again," Hale said.
It turns out that he doesn't have a better idea of what creator Mitch Hurwitz is up to than anyone else out there. "I'm most excited about seeing what Mitch is stirring up — where he's going to take these people. What has happened in the past five years of their lives?" he said.
Tired of waiting for new episodes of "Arrested Development"? Get your fill on IFC, with episodes airing nearly every day!
What do you hope happens in season four of "Arrested Development"? Tell us in the comments section below or on Facebook and Twitter.