"Let the Right One In" director Tomas Alfredson says the American remake "felt a little intrusive"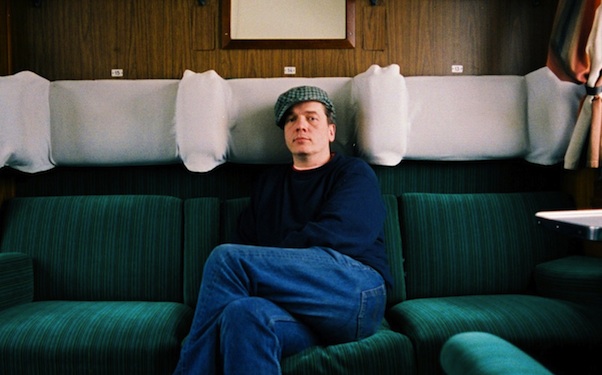 Posted by Matt Singer on
The upcoming spy thriller "Tinker Tailor Soldier Spy" is based on a 1974 novel by author John le Carré. But since le Carré's novel was previously made into a BBC miniseries starring Alec Guinness, it's also something of a remake. So when I had a chance to talk with Tomas Alfredson, the director of the new "Tinker Tailor," I was curious to hear his take on "Let Me In," the American remake of his brilliant Swedish vampire film "Let the Right One In." To my surprise, Alfredson didn't have one.
Why? Because Alfredon still hasn't seen it.
When I asked why he chose not to see the film, Alfredson replied "Well, to be honest, when they started to do that, it was very close to when I did my version. It felt like I owned it, and it felt a little intrusive or something for someone else to do it. So I reacted a little childishly about it, maybe, and I didn't want to see it. I was occupied doing this film, so I didn't really have time either."
Alfredson does have a point about the time between the two versions: "Let the Right One In" opened in the United States on October 24, 2008. "Let Me In" premiered less than two years later, October 1, 2010. By the standards of most remakes, that is an unusually small amount of time. Still, the American film by director Matt Reeves was respectful of the source material (a Swedish novel by John Ajvide Lindqvist) and an impressively spooky (if not entirely dissimilar) cinematic experience. Alfredson told me that as he gets a little further away from the project he gets more curious about it. "Now that it's history, someday I'd love to see it," he said. "They say it's quite good."
Look for more from my interview with Alfredson when his version of "Tinker Tailor Soldier Spy" opens in theaters on December 9. If you were a fan of the BBC miniseries, will you dig this movie? I haven't seen the television version, so it's tough for me to say. But you know how remakes are: you've got to let the right ones in.
What did you think of "Let Me In?" Tell us in the comments below or write to us on Facebook and Twitter.