Tobey Maguire settles bizarre poker lawsuit for $80,000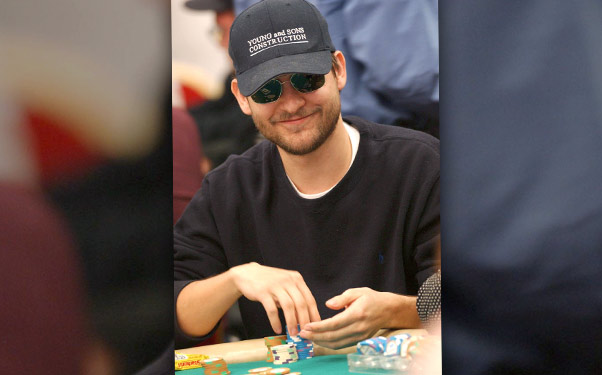 Posted by Aubrey Sitterson on
Along with other Hollywood notables, Tobey Maguire used to take part in "high-stakes poker games at luxurious Beverly Hills hotels with Brad Ruderman, the CEO of Ruderman Capital Partners." Trouble is, the pots Maguire (and possibly others) won in those games were actually comprised in no small part with money Ruderman made off of Ponzi schemes. Now, in the midst of litigation to trying to win back the money of the scheme's victims, Maguire has agreed to settle for $80,000.
For his part, Ruderman is already cooling his heels in a Texas prison, as he was convicted of both wire fraud and investment fraud. But before he got locked up, Ruderman lost $25 million in poker games with Hollywood pals, and now Ruderman Capital is trying to track it all down as part of bankruptcy proceedings.
The legal eagles at The Hollywood Reporter have all the gritty details, including claims that the poker games also included folks such as Nick Cassavetes, Cody Leibel, Leonardo DiCaprio, Ben Affleck, and somewhat oddly, "Welcome Back, Kotter's" Gabe Kaplan.
Maguire apparently did pretty well for himself at Ruderman's table, allegedly pulling in more than $300,000. However, since the poker games were unlicensed, and the money won came from a Ponzi Scheme, the judge presiding over Ruderman Capital's bankruptcy classified it as unlicensed gains, eligible for reclamation for the victims of the fraud. Claiming that all he won was a meager $80,000, Maguire has offered to pay it back while also promising "not to make any claim on the bankrupt estate."
What do you think about Tobey Maguire's proposed settlement? Think he still has enough "Spider-Man" money to keep him happy? Tell us in the comments below or on Facebook and Twitter.