The Smiths' Johnny Marr to Appear on 'Portlandia'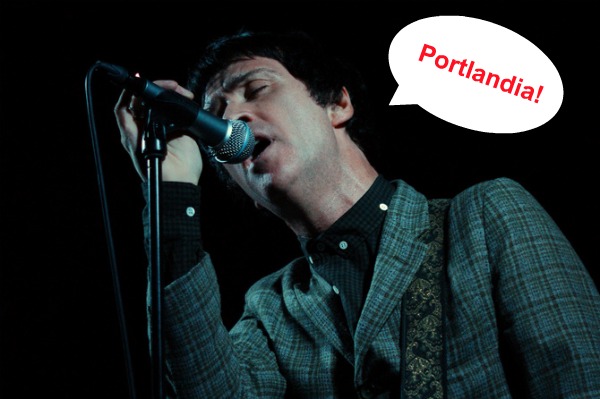 Posted by Melissa Locker on
Well, "Portlandia" star Fred Armisen has done it now. The other night at a benefit in New York City he spilled the beans to a reporter from New York Magazine that Johnny Marr, the guitarist of the legendary band The Smiths, will be making a guest appearance in the second season of "Portlandia" along with Kristen Wiig, Jack McBrayer, Tim Robbins, Andy Samberg, Kyle MacLachlan, and Penny Marshall. So you heard it there first, folks! We don't mind, though, because it gives us a great excuse to post Smiths' videos on the website while we daydream about the second season of our favorite sketch comedy show and plot how we can earn back Fred's love.
Now why does Johnny Marr sound so familiar around these parts? Oh that's right, he wrote the theme song to IFC's own The Increasingly Poor Decisions of Todd Margaret," which will bring David Cross back to IFC in January 2012. See New York Mag? We know things too.
The second season of "Portlandia" comes to IFC in January of 2012
Photo via Creative Commons user man alive! Thanks!