Call-In Commentary: Watch "The Lie" trailer with director, co-writer and star Joshua Leonard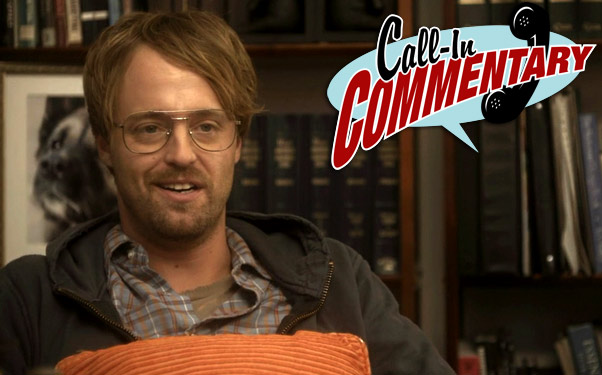 Posted by Brian Jacks on
We've all been guilty of telling a white lie to get out of something, but what if you accidentally made up a story that completely upended your life? That's the situation facing Lonnie in the new film "The Lie," who, in the spur of the moment to ditch work, tells his insufferable boss that his young daughter has died. As you can imagine, things begin to snowball quickly.
The director, co-writer and star of the film is Joshua Leonard, who you may know as one of the three students from "The Blair Witch Project." Since then Leonard has transitioned into filmmaking, with "The Lie" being his feature-length directorial debut. To get his personal take on his cinematic baby, we enlisted Leonard for our "Call-In Commentary" series where directors provide narration for their movie trailer. You can watch the results of that below. "The Lie" premieres in New York City on November 18, followed by a limited release.
video player loading
.
.
.
MORE CALL-IN COMMENTARIES:
– "Janie Jones" trailer with director David M. Rosenthal
– "Trespass" trailer with director Joel Schumacher
– "Fireflies in the Garden" trailer with director Dennis Lee
– "The Human Centipede 2" trailer with director Tom Six