"The Hunger Games" trailer to premiere Monday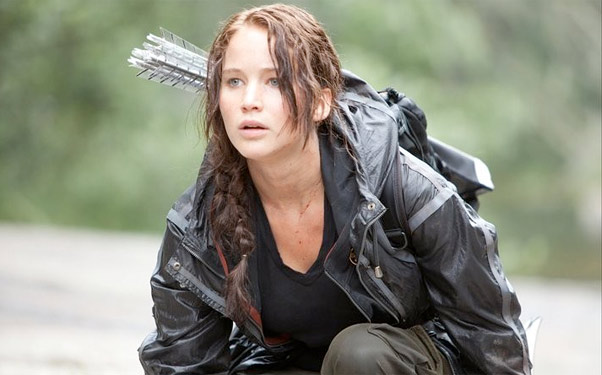 Posted by Terri Schwartz on
The odds are ever in the favor of "Hunger Games" fans. After a deluge of various posters, photos and one much-too-short teaser, a full-length trailer is set to debut on "Good Morning America" on Monday, November 14.
Chances are that this trailer is going to have much more for fans to chew on than the previous teaser did. Considering the fact that the photos released have shown Katniss (Jennifer Lawrence) and Gale (Liam Hemsworth) interacting in the woods and Peeta (Josh Hutcherson) at work in the bakery, I'm guessing that this new trailer is going to give fans a wider look at Panem instead of just Katniss at work in the Hunger Games.
Also, considering the fact that the character posters released showed off a range of characters from Cinna to Haymitch, and the interactive photo introduced nine of the tributes in the Games, hopefully this trailer will at least show some of those beloved characters in action.
But don't expect this first teaser to show off one of the most anticipated scenes from the book: Katniss as the girl on fire. That imagery we'll likely have to wait until March 23 to see for the first time.
For those uninitiated, "The Hunger Games" novels follow Katniss Everdeen, a 16-year-old girl living in the post-apocalyptic nation of Panem in the former USA. As penance for the outlying districts rising up against the capitol decades ago, each of the twelve regions is forced to send one boy and one girl to the annual Hunger Games, an arena-based fight to the death. While technically a young adult series, the books are incredibly dark and mature in their themes and have quickly become embraced by fans of all ages, with the film being one of the most anticipated releases of 2012.
What do you hope is shown in "The Hunger Games" trailer? Tell us in the comments section below or on Facebook and Twitter.