Jake Abel joins cast of Stephenie Meyer alien flick "The Host"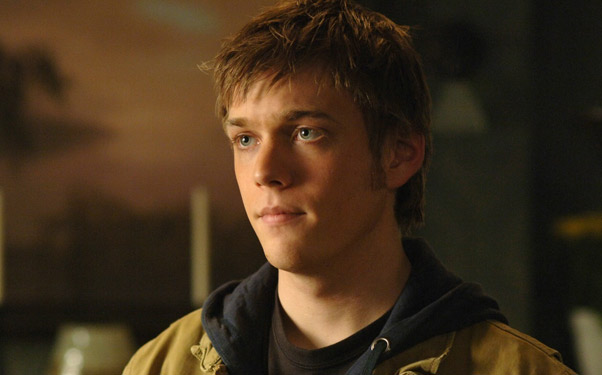 Posted by Terri Schwartz on
Was I alone in forgetting that the adaptation of Stephenie Meyer's only non-"Twilight" novel, "The Host," has even been casting? The movie was first announced back in 2009, but didn't get any forward momentum until earlier this year. In February, it landed "Nanny McPhee Returns" director Susanna White as its director, and then found its leading lady in June in the form of Saoirse Ronan. Shortly thereafter, it was given a release date of March 29, 2013.
After five months of silence, the casting process continues to take shape. Deadline reports that Jake Abel, best known for his role as Luke in "Percy Jackson & the Olympians: The Lightning Thief," has been cast as Ian in the upcoming sci-fi flick. He plays the love interest of Wanderer, an alien who takes possession of a woman named Melanie's body in the story. The role of Melanie's pre-takeover boyfriend, Jared, has yet to be cast.
There should be good chemistry between Ronan and Abel because they previously worked together on "The Lovely Bones." In that film, Abel accidentally beats up one of the main characters because he thinks he's trying to assault his girlfriend. His "The Host" character Ian similarly beats Wanderer because he thinks she is evil like he perceives the rest of the aliens, but then slowly falls in love with her.
There still is the casting for Jared to complete. Variety reports that the shortlist for that role includes Liam Hemsworth, Kit Harington, Jai Courtney and Max Irons. Hopefully an announcement for that film will come over the next few weeks.
Do you think Abel is a good fit for Ian? Tell us in the comments section below or on Facebook and Twitter.