"The Hobbit" trailer to be released around Christmas, says Andy Serkis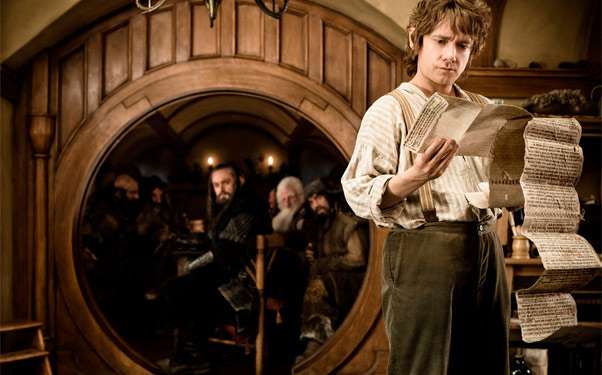 Posted by Terri Schwartz on
Hold on to your goblins: a "The Hobbit" teaser trailer could be headed our way by year's end.
Considering the fact that the first part of "The Hobbit" — "An Unexpected Journey" — hits theaters in little more than a year, now would be high time to release a short teaser to get fans amped up for its December 14, 2012 release. Director Peter Jackson did something similar in anticipation of his "Lord of the Rings" trilogy back in 2000, where he released one trailer to rule them all that hyped the release of all three movies.
Granted, "The Hobbit" is still busy filming in New Zealand and might not have enough fodder for a teaser for both films. Even if the trailer is only for "An Unexpected Journey," this is still plenty to be excited about (especially in lieu of the release of equally exciting trailers for "The Hunger Games" and "The Avengers").
The news comes at us from an interview IGN had with Andy Serkis. In addition to doing performance capture for the role of Gollum in the film, Serkis is also acting as second unit director. Needless to say that when he says a trailer is around the corner, we all jump to believe him.
"There will be a trailer fairly soon, actually," Serkis told IGN. "Around Christmas time, I believe."
In all likelihood, a Christmas time release of the trailer would hit theaters alongside "The Adventures of Tintin: Secret of the Unicorn." Both Serkis and Jackson worked on that film as well, so it would be a perfect tie-in. The other movies being released around that time are "Sherlock Holmes: A Game of Shadows" and "Mission: Impossible — Ghost Protocol," both of which have "The Dark Knight Rises" teasers attached to them.
What do you hope a "The Hobbit" teaser trailer includes? Tell us in the comments section below or on Facebook and Twitter.