Ron Howard is "fully committed" to bringing "The Dark Tower" to the big screen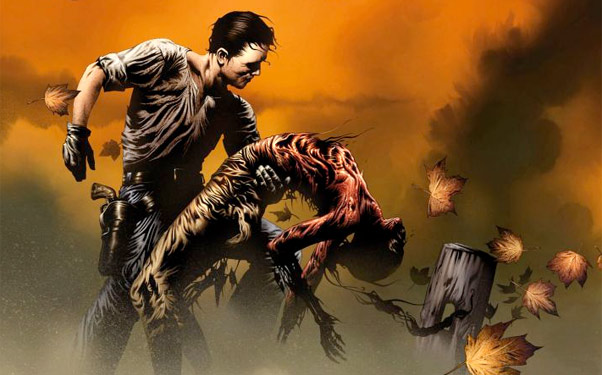 Posted by Terri Schwartz on
Whenever Ron Howard and "The Dark Tower" are together in the same news article, it always seems like he is single-handedly pulling the project through the pre-production process and towards that ever-elusive green light. But maybe all the continued set-backs for the film — like Universal passing on it and the movie failing to find funding — have turned the "Rush" director off on the project. At least, he doesn't seem as overzealous about it in a recent interview as he has in the past.
Collider caught up with Howard to talk about his upcoming Formula One racing drama "Rush" and managed to pry a few details about "The Dark Tower" out of him. Last we heard was producer Brian Grazer saying the film is "gonna get made" and managed to trim $45-50 million off its $140 budget, but according to Howard, there's still work to be done.
"We are continuing to work on the script to find ways to make the budget more manageable and still deliver the work in a way that the project deserves," he explained. "I am in love with the material, and the minute it can come together in the right way, I am fully committed to it."
Not the most optimistic comments, to be sure. Howard surprised many when he pitched his original idea for adapting Stephen King's epic fantasy novel to the big — and small — screen. His concept involved three films and two tie-in TV shows leading up to the release of the film. Needless to say, studios were a bit hesitant about agreeing to produce such a big undertaking.
At this point, Howard doesn't even have a script, and definitely doesn't have a release date. At least Javier Bardem is still attached, but Howard doesn't seem to anticipate the movie going in front of the camera any time soon.
"We were always racing and fast-tracking the project, so I always wince when I see something written about it and there's a release date in there. These kinds of projects often take years to come together in the right ways," he said.
Do you think Howard's plan to adapt "The Dark Tower" will work? Tell us in the comments section below or on Facebook and Twitter.