Listen to Francis Ford Coppola dictate a scene from "The Conversation" Blu-ray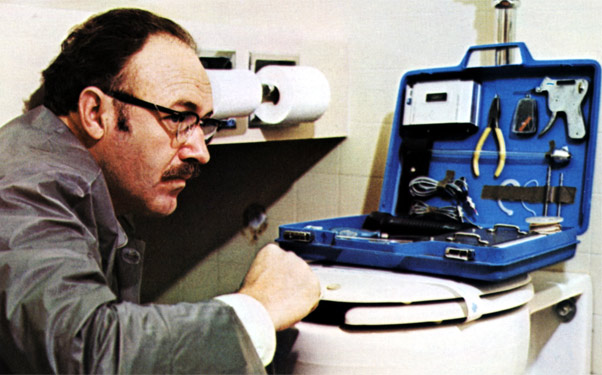 Posted by Brian Jacks on
Sandwiched between the release of "The Godfather" and "The Godfather: Part II" is "The Conversation," Francis Ford Coppola's lesser known but highly-acclaimed psychological thriller starring Gene Hackman (and in a small supporting role, a young Harrison Ford). The film follows Hackman as a surveillance expert who begins to suspect that the couple he's been spying on is going to be murdered.
The film has continued to be a critical darling since its 1974 debut, with a cumulative rating on Rotten Tomatoes of a whopping 98%. That may be one of the reasons Lionsgate has now released a new Blu-ray edition of "The Conversation," with completely remastered video and audio and a host of new extras including one unique offering where Coppola dictates the screenplay over clips from the film. That's precisely what we have an exclusive preview for, where Coppola talks over the convention scene. Check it out below, and then pick up "The Conversation" Blu-ray in stores now.
video player loading
.
.
.