Exclusive: Watch the entire film about Tegan and Sara's India tour from the new DVD/CD "Get Along"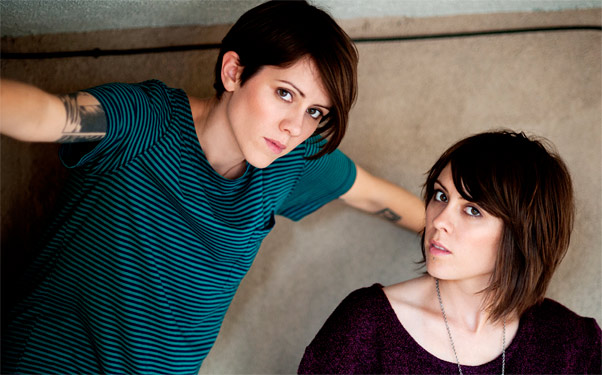 Posted by Brian Jacks on
Canadian indie darlings Tegan and Sara have enjoyed over a decade's worth of success, so it's not surprising that we're now seeing the release of "Get Along," a DVD/CD combo that offers fans two mini-documentaries and a 70-minute intimate career-spanning performance (the album includes 15 of those live tracks).
The first film showcases the band's early beginnings and their impressive musical journey that has resulted in legions of dedicated fans, touring sets with acts like Neil Young, Death Cab for Cutie, Weezer, Ben Folds and Paramore, and memorable offerings like "Walking with a Ghost" that was ultimately covered by the White Stripes (although personally, I much preferred T&S's original version).
But it's the second film that we'll draw your attention to, since we have the whole thing streaming below for free. Entitled simply "India," the half-hour mini-doc follows the pair on their first-ever tour of India, and combines interviews with the twins with fan/friends/family commentary as we get an up-close-and-personal view of life on the road in a foreign land.
Check it out below, and then pick up "Get Along" via Teganandsara.com or iTunes.
video player loading
.
.
.
Shout your praise of Tegan and Sara in the comments below, or on Facebook or Twitter.