Taylor Lautner teams up with Gus Van Sant in untitled nonfiction film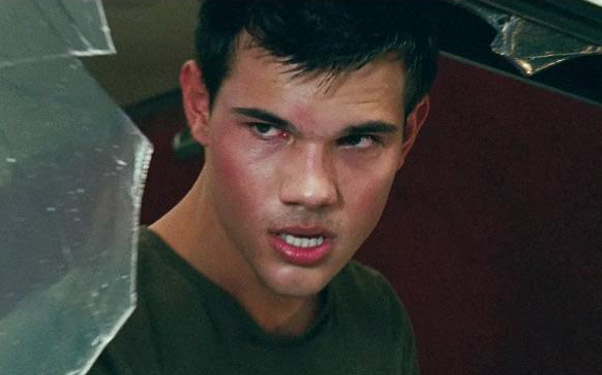 Posted by Terri Schwartz on
This one isn't too much of a surprise. A couple months back, Taylor Lautner was spotted grabbing lunch around town with almost-"Breaking Dawn" director Gus Van Sant and his "Milk" collaborator, screenwriter Dustin Lance Black. While at the time, Lautner brushed off the dates as friends hanging out, speculation assumed that the three of them were working on a movie together. Surprise, surprise: their untitled collaboration was announced today.
The Hollywood Reporter announced that Black will write a screenplay based on a nonfiction The New Yorker article that Lautner optioned. Van Sant will direct the film with Lautner, of course, in the leading role.
According to THR, Lautner plans to only work with "top directors and writers" from here on out, and Van Sant and Black certainly fit that bill. This will be the most involved in the creation of a film that Lautner has been up until this point. His first post-"Twilight" film, "Abduction," did poorly both critically and in theaters, so it seems like he is trying to figure out what other route he can go as an actor. This will be Lautner's first dramatic role.
In addition to this untitled film, Lautner is also attached to the young adult adaptation "Incarceron" and the biblical flick "Goliath." His next film, "The Twilight Saga: Breaking Dawn — Part 1" is due out on November 18. The plan is to get his film with Van Sant and Black in front of the camera by the first quarter of 2012. More details about the project will likely come out over the next few weeks.
Are you intrigued by Lautner's collaboration with Black and Van Sant? Tell us in the comments section below or on Facebook and Twitter.