Adaptions of Stephen King's "Rose Madder" and "Under the Dome" underway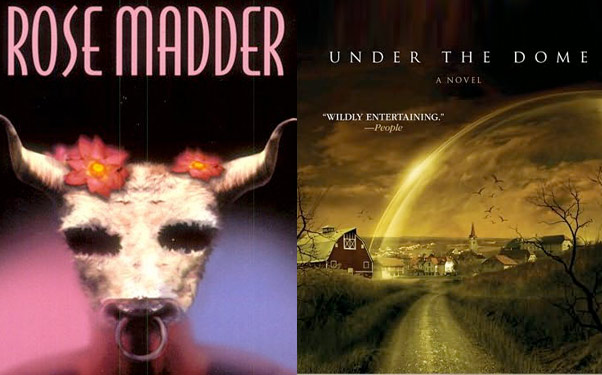 Posted by Aubrey Sitterson on
It's looking increasingly unlikely that Ron Howard's "Dark Tower" gesamtkunstwerk will ever play anywhere outside the director's head, but fortunately, Stephen King has somewhere around 1,347 other works (a rough estimate) just aching to be adapted into another medium. Next up on the list? The author's 1995 novel "Rose Madder" and "Under the Dome" from 2009.
According to Variety, the film version of "Rose Madder" is set to go into production sometime in the next year and a half, and will be filmed from a script by Naomi Sheridan, best known for writing "In America" and being the daughter of that film's director, Jim Sheridan. The novel, which King himself once described as "stiff" and "trying-too-hard" follows a woman who is the victim of domestic abuse and ends up escaping into a painting.
Meanwhile, moves are also being made to bring "Under the Dome" to the small screen. We've known since this summer that Showtime would be turning the book into a serialized drama, but the big question was who would end up writing the project.
We now have an answer as Slashfilm reports that comic book scribe, "Lost" writer and all-around geek all-star Brian K. Vaughan will be taking on the project. The original book was based on a small Maine town which has a humongous, inexplicable dome come down over it, separating it from the rest of the world. So, basically "The Simpsons Movie," but sans Spider-Pig.
What do you think of the two newest Stephen King adaptations? Which one are you more excited for? Tell us in the comments below or on Facebook and Twitter.