"Star Trek 2" production to begin January, location scouts hit Hawaii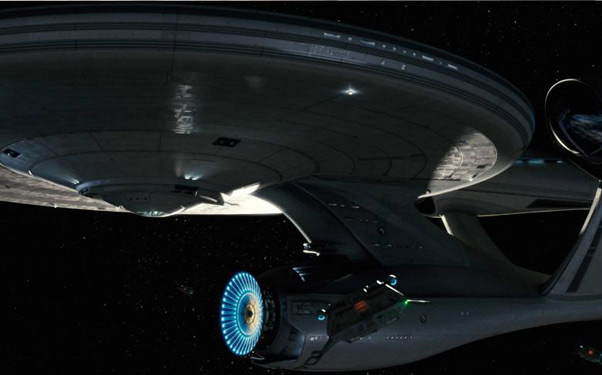 Posted by Terri Schwartz on
J.J. Abrams is locked in as "Star Trek 2's" director. The major cast members are all returning for the sequel. Benicio Del Toro is being eyed to play the movie's villain. And, now that all the pieces to the long-anticipated film are in place, "Star Trek 2" finally has a filming start date.
TrekMovie has a whole slew of updates about the movie's production. First up, the most exciting news is that "Star Trek 2" is set to go in front of the camera starting on January 15. That means we'll likely hear confirmation on Del Toro's participation and find out about all the other new actors being cast to the project over the next month and a half.
In addition, screenwriters Roberto Orci, Alex Kurtzman and Damon Lindelof are apparently taking a third pass at the film's script, even though it's been done for a while. This is a good thing, though, Orci said.
"Rewriting is a good thing which normally makes the script better. We like to keep pushing the script, even if no one gives us notes," he explained to TrekMovie.
Production and visual effects are already beginning thanks to production designer Scott Chambliss and the effects team at Industrial Light & Magic. While a lot of the sets are being reused from the first film, there also will be several new sets created on Paramount's lot and in new locations.
Speaking of new locations, Abrams is apparently scouting out Hawaii to act as a "jungle planet" in the upcoming sequel. In addition, a Los Angeles museum is going to be acting as a "famous Star Trek location." Maybe once any slim details of "Star Trek 2's" plot are released, we can start to puzzle out what that location may be.
Are you glad to hear "Star Trek 2" has a start date? Tell us in the comments section below or on Facebook and Twitter.