God help us if Sylvester Stallone's "Rocky" musical looks (and sounds) anything like this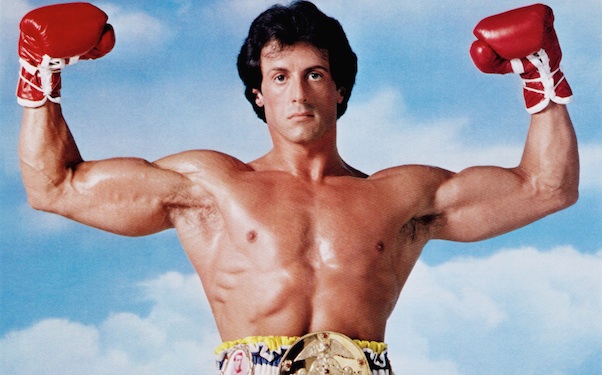 Posted by Matt Singer on
As a boxer, Rocky Balboa was famous for his tenacity. In the face of impossible odds, the guy just wouldn't quit. Sylvester Stallone, the man who created and portrayed Rocky, is sort of the same way. He retired Rocky once after 1990's "Rocky V" then brought him back sixteen years later for "Rocky Balboa." Now, five years after the latest "last" "Rocky," he's bringing the character back again, this time on the stage.
That's right. Get ready for "Rocky: The Musical."
The Hollywood Reporter reports that Stallone is producing a "Rocky" musical which will premiere in Germany next fall in advance of an English language world tour. If you're wondering whether classic "Rocky" musical moments like "Eye of the Tiger" will be recreated on the stage, the answer, apparently, is yes. From THR's article:
"Broadway veteran Thomas Meehan ('The Producers') will write the script to 'Rocky: The Musical.' 'Ragtime"s Tony-award winning lyricist Lynn Ahrens and composer Stephen Flaherty will re-team for the music, which will include songs from the 'Rocky' films, among them 'Eye of the Tiger,' 'Gonna Fly Now' and 'Take You Back.' Tony Award nominee Alex Timbers will direct."
By the way, who wrote "Take You Back?" You guessed it: Frank Stallone.
Believe it or not, this will not be (Sly) Stallone's first foray into the musical genre. He sang repeatedly in the 1984 camp classic "Rhinestone" with Dolly Parton. She played a honky tonkin' lounge singer who bets her shady boss she can make anyone into a country western superstar; Stallone was the unlikely subject of her transformation. The result? Uh, this.
Yes, call him Drinkenstein. Or call him Career Suicidenstein. Either or.
"Yo, Adrian! I'm tone deaf!"
Thankfully, Stallone's not the star of "Rocky: The Musical," just the producer. And, as I've written on this site before, weirder things have been turned into musicals. Who knows? "Rocky: The Musical" has got some talented people involved; maybe it'll be a big hit. Still, I'm not sure i'm ready for songs like "Yo, Adrian!" and "One More Round (Cut Me, Mick)" and of course, the future classic "Pound That Meat."
Do you want to see a "Rocky" musical? Tell us your thoughts in the comments below or write to us on Facebook and Twitter.