Shelf Life: "The Muppet Movie" (1979)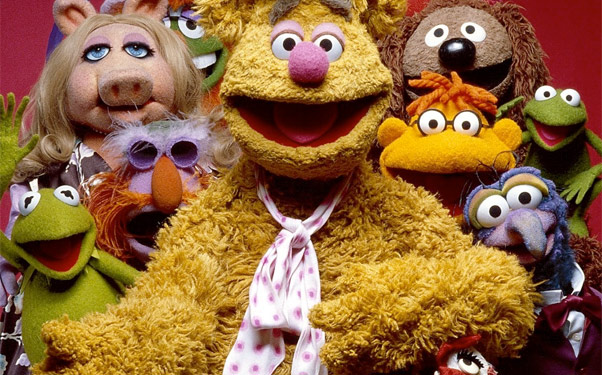 Posted by IFC on
Last week, "The Muppets" arrived in theaters, and even though I've been a lifelong fan of Kermit and company, I was genuinely surprised by how emotionally involved I became in the film while watching it at a recent press screening. But it dawned on me soon afterward that it's possible it's been so long since I've actually watched the original Muppets content – either via "The Muppet Show" of the theatrical films – that perhaps the reason for my newfound appreciation was simply the dimming of my memories of it. As such, it seemed like a good time to go back and watch "The Muppet Movie," James Frawley's epic saga about Kermit's journey from a Florida swamp to the movie studios of Hollywood, California.
After more than 20 years, is the (rainbow) connection to The Muppet Movie as strong as ever, or as moviegoers have we kept movin' right along?
---
The Facts
Released on June 22, 1979, "The Muppet Movie" was a huge hit almost immediately, earning more than $65 million domestically in theaters (which today would translate to more than $205 million) against its $28 million budget, according to Wikipedia. Currently "The Muppet Movie" sits at 90 percent fresh on Rotten Tomatoes, thanks to four negative reviews of the film against its 35 positive ones. It was the first Muppet film, and it produced nine follow-up theatrical and telefilms, including the 2011 movie, "The Muppets."
---
What Still Works
As a brilliant feat of meta-storytelling, "The Muppet Movie" is hilarious, and hilariously self-aware, without sacrificing genuine, affecting sentiment. The opening shots of Kermit, sitting on a log in what looks like a real swamp, strumming a guitar and singing the now-iconic "Rainbow Connection," offer a powerful expansion of the world Jim Henson created on the small screen, and there's an immediate emotional substance created by connecting the characters to the "real" world, even if they remain charmingly puppet-ish.
The story ranks even today as one of the movies' great "getting a crew together" films as it somehow manages to introduce almost every core character in the Muppet universe in a unique, memorable, and most of all balanced way. Kermit, Fozzie and Piggy are as always at the epicenter of the action, but Rowlf, Dr. Teeth, Gonzo and so any others show up in substantial roles in the film, showing that Henson and co.'s affection extended well into the supporting players – or at the very least, their respect for audiences' appetite for them did.
Finally, the humor still feels fresh, fun and engaging, even when the characters dole out some of the corniest puns and entendres you've ever heard. My personal favorite gag in the film is when Sweetums (the big, oversized monster who chases them all of the way to Hollywood) smacks a fly, creating a decimal point on the price tag of a car at a used lot where Milton Berle is trying to hustle Kermit and Fozzie, but there are countless other goofs like that, which are not overly complex or self-referential or aggressively clever, and yet work completely effectively to wring laughs from the audience.
---
What Doesn't Work
Not a whole lot. I think the film's simple idealism slightly lacks a deeper emotional engagement; the idea of sharing a dream is beautiful, sweet and fun, but I feel like it doesn't quite have the same palpable connection that some of the other films offer. But as a whole, the characters are interesting and multidimensional and you do care about them, not the least of which because viewers get to see them literally from head to toe for the first time in Muppet history.
---
The Verdict
"The Muppet Movie" still works, and it works wonderfully. There's humor, heart, and intelligence, all keenly observed in ways that are accessible without being overly simplistic. If this were the first time anyone had ever seen the Muppets, it would have been an historic introduction, but as their first big-screen adventure, it established an empire. And most amazingly, it operates with just as much life and energy now as it did in 1979, making "The Muppet Movie" rare among even family entertainment as a film that feels truly timeless – and best of all, its appeal is ageless.
Leave your own memories of "The Muppets Movie" in the comments below, or on Facebook or Twitter.