"Inferno: A Linda Lovelace Story" casts Sharon Stone as the adult film star's mother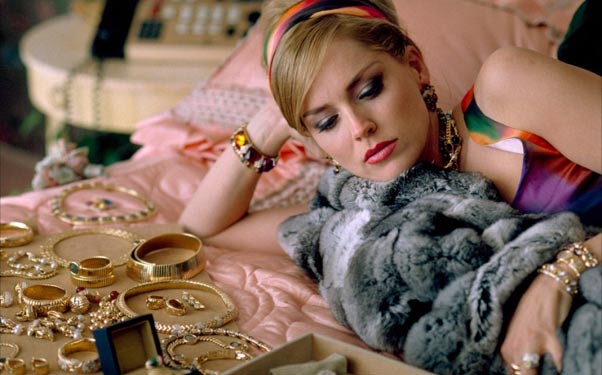 Posted by Aubrey Sitterson on
If there's one thing that the two competing Snow White movies have taught us, it's that if you put Ian McShane in something, we'll be interested in it. But if there's another thing we've learned, it's that if an idea is good enough for one movie studio, it's good enough for two, as evidenced by the two, count'em two, biopics currently ramping up about Linda Lovelace, one of which has just cast Sharon Stone as the porn star's mother.
Collider reports that the "Basic Instinct" star, who is no stranger to harsh dramatic roles, will play Lovelace's mother in "Inferno: A Linda Lovelace Story." Lindsay Lohan had been previously cast to play Lovelace, but now the Matthew Wilder-directed film now boasts Malin Akerman in the lead role.
The other biopic about Lovelace's life is called, simply, "Lovelace" and will likely star Amanda Seyfried as the title character, with Peter Sarsgaard in negotiations to play Lovelace's abusive pornographer husband Chuck Traynor. Seyfried and Sarsgaard would replace the previously cast Kate Hudson and James Franco.
Are you excited to see Sharon Stone take on this dramatic role as Linda Lovelace's mother? Tell us in the comments below or on Facebook or Twitter.