Martin Scorsese considers shooting all his future movies in 3D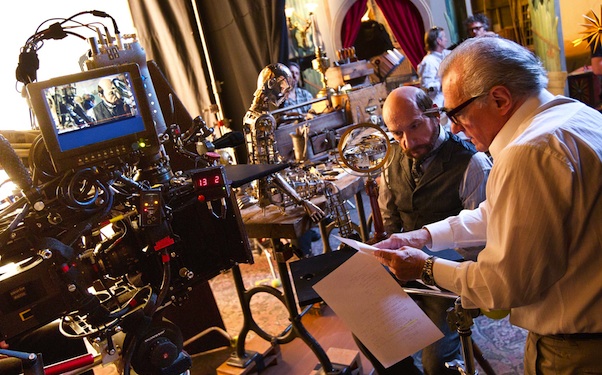 Posted by Matt Singer on
Martin Scorsese's "Hugo" has turned a lot of 3D naysayers into believers. Even Roger Ebert, a notorious 3D hater, conceded in his "Hugo" review that Scorsese used the technique "as it should be used, not as a gimmick but as an enhancement of the total effect." Personally, as a guy who wanted to believe there was potential in 3D but was ready to write the whole thing off after one too many post-production converted ripoffs, it was exciting to see a filmmaker like Scorsese bring some intelligence and artistry to the 3D format (read more of my thoughts on the 3D in my review of the film).
Based on the interview Scorsese just gave with Deadline he must have been pretty happy with the results too. Speaking with Mike Fleming, he said he was open to shooting all his future movies in 3D. Yes, all of them. Here's Scorsese's exact quote on the subject:
"Quite honestly, I would. I don't think there's a subject matter that can't absorb 3D; that can't tolerate the addition of depth as a storytelling technique. We view everyday life with depth. I think certain subject matters aren't meant for 3D but you have to go back to Technicolor; when it was used in 1935 with 'Becky Sharp.' For about 10-15 years, Technicolor was relegated to musicals, comedies and westerns. It wasn't intended for the serious genres, but now everything is in color. And so it's just a different mindset. Granted once the technology advances and you can eliminates glasses that are hindrances to some moviegoers, so why not? It's just a natural progression."
Of course Scorsese would make an argument for 3D from a historical perspective; in a way, "Hugo" itself is an argument for 3D from a historical perspective. 3D and a love letter to silent cinema set in 1930s Paris might seem incompatible, but Scorsese manages to promote this new medium while simultaneously proselytizing for the preservation of our shared cinematic history. That, no doubt, was part of his goal: proving that his love of the past is not incompatibile with his belief in the vitality of the future.
Eventually color, which was considered a gimmick in some circles initially, became the dominant form of the medium. Sound evolved in much the same way. The march of technology is inexorable. At least with guys like Scorsese embracing it, we have a fighting chance of seeing that inexorable progress brought to bear by an artist.
Do you want to see more 3D movies from Martin Scorsese? Or should he stick to good old fashioned 2D? Tell us in the comments below or on Facebook and Twitter.