"Scarface" reboot adds "Training Day" writer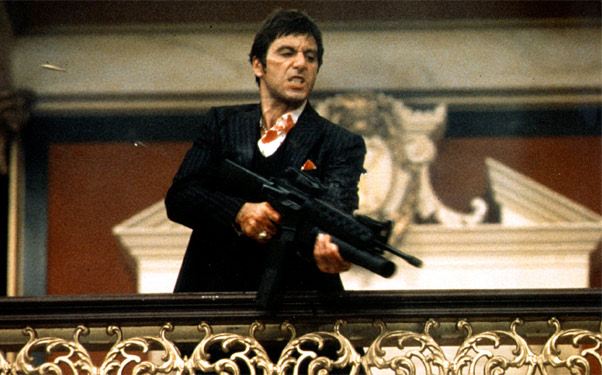 Posted by Terri Schwartz on
If the original Howard Hawkes 1932 "Scarface" was about an Italian taking over crime in Chicago, and then 1983's Al Pacino version followed a Cuban taking over cocaine trade in Miami, then what would David Ayer's new modernized spin on the tail be about? That's will be an interesting question to see answered in the coming weeks now that Universal has announced Ayer as the writer tasked to bring a new "Scarface" to the big screen.
Perhaps Ayer will decide to take a page out of "Breaking Bad" and follow meth trade in Arizona, or maybe he'll wind up making a film about the gang wars in Los Angeles. Regardless, the "Training Day" screenwriter promised Deadline that the new version won't just be "an attempt to remake the 1983 film." Sorry, fans hoping Pacino might make a cameo.
"This is a fantasy for me, I can still remember when I saw the film at 13 and it blew my mind," Ayer told Deadline. "I sought it out; I went after it hard. I see it as the story of the American dream, with a character whose moral compass points in a different direction. That puts it right in my wheelhouse."
Ayer said he's spent a lot of time studying both films to find the "universal themes" they include. He agreed that there's plenty of real world news to gain fodder from to make this movie relevant and exciting, but Ayer is trying to figure out how that will play into the script.
"I'm still under the hood figuring out the wiring that will translate, but both films had a specificity of place, there was unapologetic violence, and a main character who socially scared the shit out of people, but who had his own moral code. Each was faithful to the underworld of its time," he said of the script. "There are enough opportunities in the real world today that provide an opportunity to do this right."
Do you think Ayer's new "Scarface" sounds like a good idea? What criminal boss do you think the new film should follow? Tell us in the comments section below or on Facebook and Twitter.