New stills from Ridley Scott's "Prometheus" strongly suggest "Alien" ties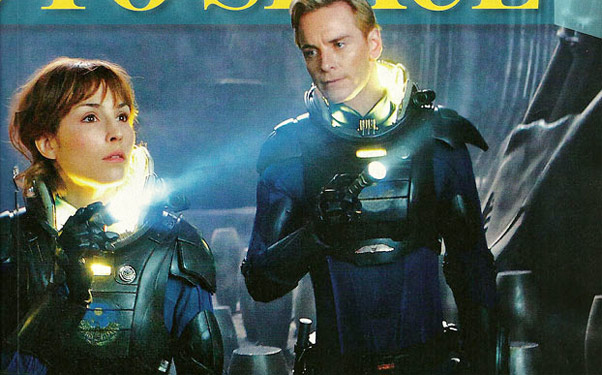 Posted by Terri Schwartz on
If Ridley Scott's confirmation wasn't enough to convince you, these new stills from his 2012 film "Prometheus" ought to convince you that this is a definitely a movie that exists in the "Alien" universe.
The summer 2012 preview issue of Entertainment Weekly has several new images from the upcoming film. Shock Till You Drop scanned the images for our viewing consumption, and they are obviously influenced by "Alien." In fact, the giant room that Noomi Rapace, Michael Fassbender and Logan Marshall-Green are in looks a whole lot like the interior of the alien spacecraft found in the first "Alien" film where Sigourney Weaver and the rest of the cast first "met" the aliens.
It's a bit hard to clearly see what's going on in all of the photos, but the one long shot of the bunker looks like there are people peering over something that looks a lot like an alien egg. Scott implied before that "Prometheus" wasn't as direct a prequel to "Alien" as that, but maybe he's just been misleading us.
The other still shows Charlize Theron and Idris Elba in their spaceship, looking awful concerned about whatever is going on.
When Scott talked about "Prometheus," he said it was sort of a prequel to "Alien" because the last eight minutes of the film evolve into "pretty good DNA of the 'Alien' one." Maybe these scenes come from those final minutes, or maybe things just look really similar in the "Alien" universe.
What do you think of these new stills? Tell us in the comments section below or on Facebook and Twitter.