Ridley Scott's new "Blade Runner" is "likely to be a sequel"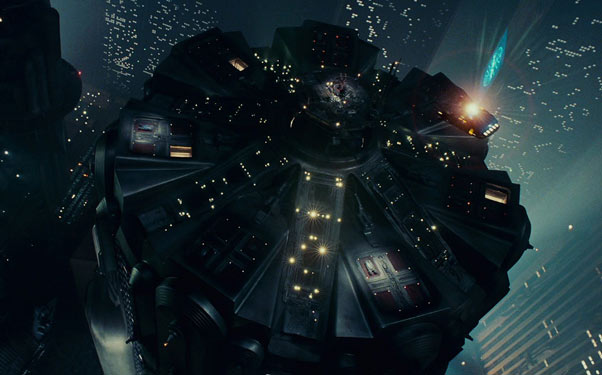 Posted by Terri Schwartz on
Well, at least Ridley Scott's new "Blade Runner" movie isn't going to be a remake. What it is going to be isn't much better, though. The director is quoted in the Wall Street Journal as saying that the new movie he is writing, producing and directing is "likely to be a sequel."
When asked about that quote, Scott said that he is actually pretty far into the development process for the new movie. "I think I'm close to finding a writer that might be able to help me deliver. We're quite a long way in, actually," he said.
So it sounds like Scott has conceptualized the film, and now just needs someone to help him make it. Scott turned to "Lost's" Damon Lindelof and co-writer Jon Spaihts to pen his "Alien"-prequel-turned-original-story "Prometheus," so maybe he will end up continuing that relationship and have them come on board for another "Blade Runner." The material certainly fits into Lindelof's comfort zone.
It's unclear whether or not Scott plans to bring star Harrison Ford back for another go. When he was asked about the idea of a "Blade Runner" sequel back in August, he didn't act too broken up about the prospect of not participating in the film. "I wouldn't feel bad if I were not invited to the party, because I would understand they would want fresh blood to be spilled," he told Omelete.
It will be interesting to see what storyline Scott pursues for his sequel. "Blade Runner" was only loosely based off Philip K. Dick's "Do Androids Dream Of Electric Sheep" because he started adapting the novel without ever finishing the book (he didn't like where it was going), so he easily could create a new storyline true to the mythology that he created. Or, if he has actually finished the novel by now, he could try to create something closer to Dick's original vision. Either way, it seems like this new "Blade Runner" film is definitely moving forwards, so we'll have to take it in whatever form it arrives.
Are you glad Scott's new "Blade Runner" movie is a sequel instead of a remake? Share your thoughts in the comments section below or on Facebook and Twitter.