Katee Sackhoff rumored to be joining Vin Diesel in "Riddick"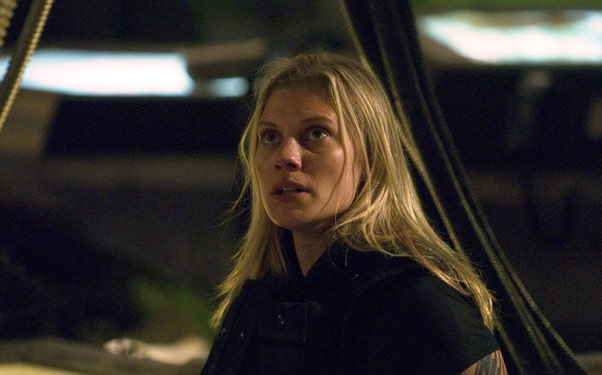 Posted by Terri Schwartz on
In the seven years since "The Chronicles of Riddick" hit theaters, franchise creator David Twohy has had plenty of time to figure out what he wants to do with his upcoming sequel, "Riddick." With pre-production underway in Montreal and stars Vin Diesel and Karl Urban returning to the project, Twohy is busy bringing together a group of supporting actors to flesh out the rest of his cast.
Bloody Disgusting did some digging and found out that Twohy has made offers to four new actors to join the "Riddick" series. "Battlestar Galactica" star Katee Sackhoff, "Total Recall" action hero Bokeem Woodbine, WWE wrestler Dave Bautista and video game voice actor Andreas Apergis have all been given potential roles in the upcoming sci-fi adventure film.
According to the site, Sackhoff has been offered the role if Dahl, a Nordic mercenary tracking Riddick. Apergis could play Krone, a commander of the story's dark theocracy. It's unstated who Woodbine and Bautista would play.
"Riddick" follows the title character after he's been betrayed by his fellow humans and left for dead on a desolate planet. While he stays busy fighting for his survival against alien predators, bounty hunters from throughout the galaxy flock to the planet to try to kill him. But they're actually all pawns in his quest for revenge, and he attacks them before returning home to Furya to save his planet from destruction.
Who else would you like to see join "Riddick"? Let us know in the comments section below or on Facebook and Twitter.