Watch "Raiding the Lost Ark," the first 17 minutes of a "Raiders" "filmumentary"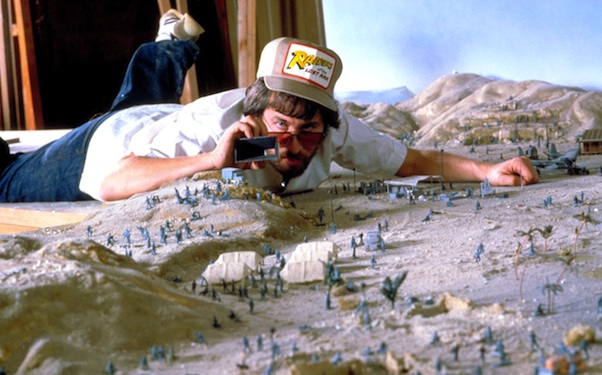 Posted by Matt Singer on
Just yesterday I was bemoaning the disappearance of special features from DVDs and Blu-rays. Today I watch a video online and I wonder: is this the future? Is this where DVD extras are headed? Off of DVDs and out of the control of creators, and into the hands of passionate fans? If they all look like the video I'm about to show you, I hope so.
It's called "Raiding the Lost Ark" and it's described as a "filmumentary" by its creator, Jamie Benning. Essentiallly that means it's a movie with enhanced video commentary: according to Wired, Benning took an upscaled DVD copy of "Raiders" and laid in a commentary track and behind-the-scenes footage he personally compiled and edited from interviews with the creative team. There's no official commentary on the "Raiders of the Lost Ark" DVD, so this is the next best thing. In some ways, this is actually better than the next best thing, since it pulls material from a million places and people: from director Steven Spielberg and producer George Lucas to the production designer to the guy who doubled for Wired, represents what will ultimately be the first 17 minutes of a feature length filmumentary. After watching this, I can't wait to see the finished product.
Are "filmumentaries" the future of DVD extras? Tell us what you think in the comments below or on Facebook and Twitter.