Exclusive premiere: The Rural Alberta Advantage "Tornado '87"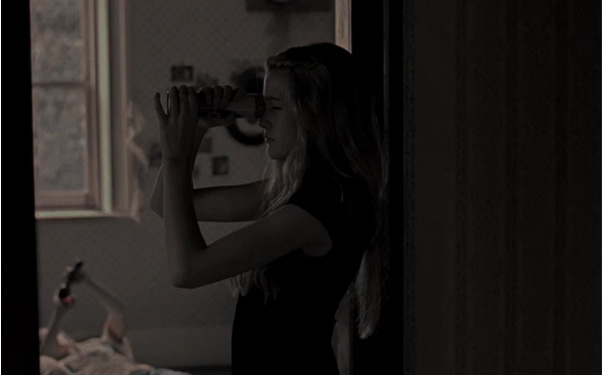 Posted by Brandon Kim on
In "Tornado '87" The Rural Alberta Advantage explores singer/songwriter Nils Edenloff's memory of a disaster that struck his hometown when he was a child. "Being an Edmontonian, it's impossible to understate the impact that the Tornado of '87 had on the city of Edmonton," Edenloff says. "A Tornado isn't something that typically happens on the Canadian Prairies, so at the end of that July when Edmonton was struck with an F4 tornado that killed 27 people, it was something that left a permanent mark on the city."
Director Scott Cudmore used this as a backdrop to create a this piece, more of a short film than a music video, fictionalizing that memory with stunning visuals.
video player loading
.
.
.
"As an 8 year old at the time, I don't know if I was able to truly comprehend the full impact of the event when it happened and looking back on the writing of this song," Edenloff continues. "I sometimes feel like I approached it from a hypothetical perspective. However, after performing this song in front of thousands people and meeting scores of people who were touched by the Tornado, or a similar event themselves, I feel like I have a more mature appreciation of this song. Whether that's a good thing or not I still can't say, but it was definitely an unanticipated side effect when I was first dreaming of the song."
As for the bizarre, almost Tarkovsky-like setting in which this episode is re-imagined by Scott Cudmore, he explains, "I've had the idea in my head for awhile to make a music video where the whole thing is just the band or the artist listening to the song that they've recorded. Not playing it, just listening to it. In this case I was sort of re-imagining the context in which the song would have been written…fictionalizing it and building a little miniature world around that fictionalized moment. In a way this video is my attempt at making something like science fiction."
The Rural Alberta Advantage tour dates:
11/11 Peterborough @ The Venue w/ Sam Roberts Band
11/12 Hamilton @ Hamilton Palace Theatre w/ Sam Roberts Band
11/17 Toronto @ The Phoenix
Ever been caught in a tornado? Let us know in the comments below or on Twitter or Facebook!