Exclusive premiere: The Jezabels "Try Colour"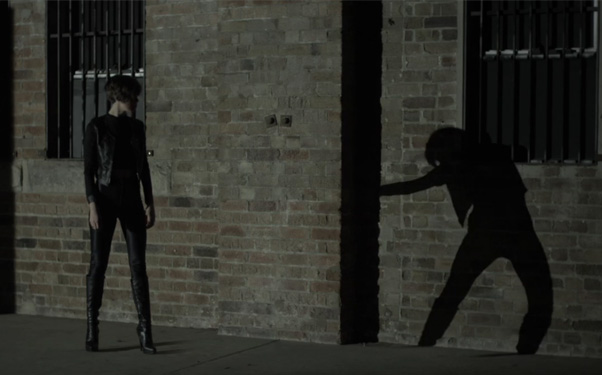 Posted by Brandon Kim on
To herald a North American tour, Aussie quartet, The Jezebel's have released this video for the single to their debut full-length, "Prisoner." Singer Hayley Mary exudes a little Berlin-era Bowie and a lot of Siouxsie Sioux on "Try Colour," with bandmates Heather Shannon, Sam Lockwood and Nik Kapoler.
"We wrote this song quite quickly," guitarist Sam Lockwood said of this first song written on the album. "I think that's because it does have a natural type of movement to it. Nik's drums (as usual) are the guiding force for the rest of us to perform upon. The best part I think is Heather's arpeggiator at the end. You can't hear it initially but if you listen hard you realize that it's there." Somewhat like the shadows playing tricks on your mind in director Sam Kristofski's video.
video player loading
.
.
.
"Prisoner" will be released digitally November 8th, to coincide with the tour. A physical release follows in early 2012 on Mom+Pop. The Jezabels tour dates with Hey Rosetta:
November 8th — Echo Los Angeles, CA, USA
November 9th –The Rickshaw Stop San Francisco, CA, USA
November 11th, — The Crocodile Seattle, WA, USA
November 12th, — Commodore Ballroom Vancouver, BC, Canada
November 14th, — MacEwan Ballroom Calgary, AB, Canada
November 15th, — Myer Horowitz Theatre Edmonton, AB, Canada
November 17th, — The Garrick Centre Winnipeg, MB, Canada
November 18th, — 7th Street Entry Minneapolis, MN, USA
November 19th, — Lincoln Hall Chicago, IL, USA
November 21st, — Mercury Lounge New York, NY, USA *
November 23rd, — Phoenix Concert Theatre Toronto, ON, Canada
November 24th, — Phoenix Concert Theatre Toronto, ON, Canada
November 25th, — Bronson Centre Ottawa, ON, Canada
November 26th, — Corona Theatre Montreal, QC, Canada
* -Jezabels headline show
Want to see more of The Jezebel's? Let us know in the comments below or on Twitter or Facebook!