Exclusive premiere: Okkervil River "Your Past Life as a Blast"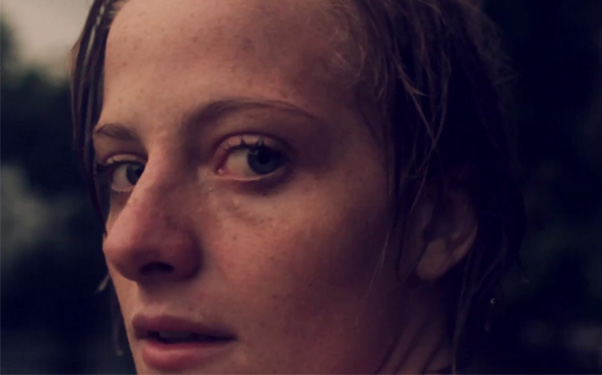 Posted by Brandon Kim on
For Okkervil River's deeply nostalgic song, "Your Past Life as a Blast," director Isaac Ravishankara sought to capture a distant memory on video.
"My initial inspiration came from some of William Faulkner's novels, especially 'The Sound and the Fury,' where the same story is told from four unique perspectives," Ravishankara explains. Also, I had been reading a lot about how the brain processes time, and also thinking a lot about meaning in juxtaposed images."
A boy and a girl share a jaunt to an isolated lake, take off their clothes, swim away, and according to our sources, live out the rest of their lives. Where do these two lovers memories overlap? Where do they part? A simple concept, but the impressions it leaves are as deep as the lake into which they plunge.
video player loading
.
.
.
"Your Past Life as a Blast" was filmed on an overnight trip with a small crew in upstate New York with actors Benedict Mazurek and Margaret Miller. "The woods were filled with nature, which often was literally on top of us. Mostly snakes," Ravishankara says. "Ben caught one, actually, on day 1. But the hardest part of the shoot, by far, were all of the water scenes. We spent hours in the lake and it was awfully cold. By the end of the day, Ben and Margaret and I were so cold, our shivers had turned to full-on uncontrollable shaking, which Kevin (Hayden, DP) thankfully captured."
Months after in editing, as the shoot itself became a memory, so did the video become even more of an abstraction, of a past life captured. And a line from the song seemed to echo loudest, "touch my wrist it's shaking just like someday baby when we're older."
"That last shot in the video is my favorite shot I have in anything I've ever made." Ravishankara adds, "I hope you enjoy the video, and I hope it moves you, even if just a little bit."
We're moved. Are you? Let us know in the comments below or on Twitter or Facebook!