Exclusive premiere: Moby "After"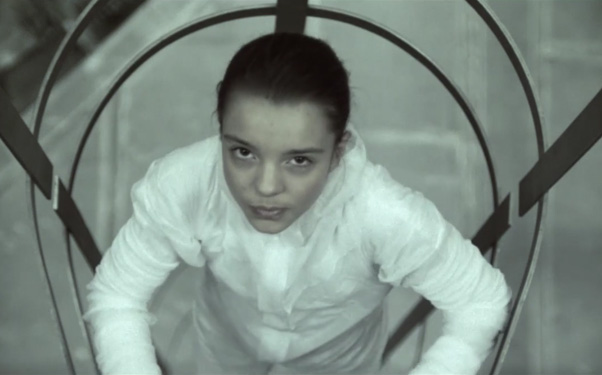 Posted by Brandon Kim on
Monday we peeked behind the scenes of Moby's new video for "After," and saw lots of Austrians conspiring to attach a baby to things with gaffer's tape. They also had an amazing spacecraft which appeared to be just a touch wider than the diameter of a 12 inch LP, they called the "helicopter," rigged with lighting and camera gear, flying all through the abandoned nuclear power plant.
See the results now, in director Antonin Pevny's "After," as two kids try to make their escape from the atomic sterility of the plant. But first, they must stop that pesky baby from eating the control dials and pushing all the wrong buttons.
video player loading
.
.
.
Moby's "Destroyed Deluxe" drops, November 15th, on Mute Records.
Have you listened to Moby's heavily atmospheric "Destroyed" yet? Let us know in the comments below or on Twitter or Facebook!