Exclusive premiere: Family of the Year "St. Croix"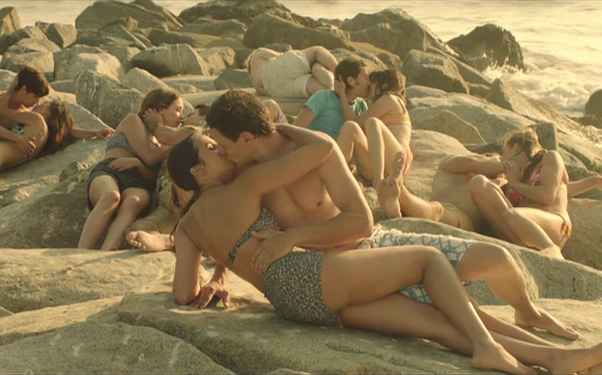 Posted by Brandon Kim on
The tight knit LA bunch, Family of the Year, deliver their Beach Boys inspired sing-along as a giddy make out session. I nominate the chorus, "You bring the ocean, I'll bring the motion, together we'll make a love potion," to be the heavy petting rallying cry of the season.
"We didn't want to be dramatic or make a video that had to be taken too seriously," drummer Sebastian Keefe says of this throwback directed by Oscar nominated and Sundance winning filmmaker, Jessica Sanders. Keefe explained that the origin of the song was in their desire to poke fun at guitarist Jamesy Buckey's upcoming trip to the Caribbean. "We wrote this song when Jamesy was looking forward to his trip to the Caribbean with some friends. Those friends weren't us, so we wrote about what we thought should happen."
Sounds like it doesn't work out too poorly for Jamesy.
video player loading
.
.
.
Don't hesitate to play this sunny ditty all winter long either. Keefe points out that, "People have said It reminds them of summer time, but St. Croix, the place, is more of a winter vacation spot."
Keefe wrote the chorus on this one in a switch with usual frontman (and brother) Joe Keefe, who wrote the drum part. on this one, and Sebastian I contributed the words in the chorus. Family of the Year's EP, "St. Croix," out now on tiny OGRE were recorded with producer Wally Gagel (Eels, Norah Jones, Old 97s). Their full-length, "Diversity" is due out in early 2012.
Will you bring the ocean? Let us know in the comments below or on Twitter or Facebook!