Peter David's "Fan/Pro Bill of Rights" is must-read material for convention newbies and veterans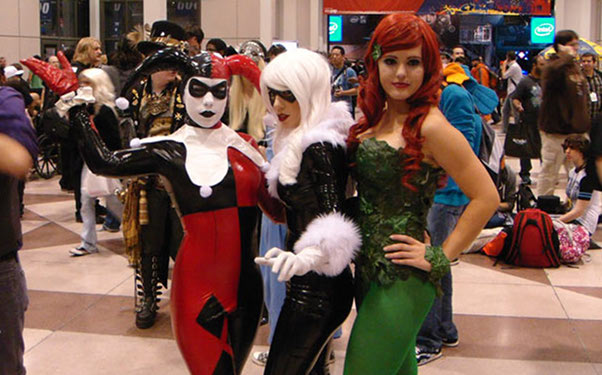 Posted by Rick Marshall on
It's no secret that attending a comic convention of other genre-based fan event can be an eye-opening — and at times, frustrating — experience for both attendees and guests of the show. Every year before San Diego Comic-Con, the 'net is overflowing with guides for first-timers and veterans alike that offer tips on how to prepare, manage, and survive your convention experience.
Over on his personal website, writer Peter David has authored what just might be the most comprehensive, balanced, and insightful assessment of the responsibilities of fans and professionals during a convention that has ever been published.
Calling it the "Fan/Pro Bill of Rights," David's epic assertion is the product of a long career spanning the spectrum of science-fiction, fantasy, horror, and superhero fare as a writer with celebrated projects in nearly every medium. When it comes down to it, however, his list of rights is summed up by one "Prime Directive" (as he calls it):
Fans and Pros have the right to be treated by each other with the same courtesy that they themselves would expect to be treated.* Fans and Pros who act like jerks abrogate the right to complain when they themselves are treated like jerks.

*The expectations of masochists notwithstanding.
It's a long read, but as anyone familiar with David's work might expect, it gets funnier as it progresses. For example, this item from the list of panel-related rights:
5) Audiences have a right to boo or bemoan the following questions: (i) "Can I have a hug?" (ii) "Can I have a kiss?" (iii) "Can I have my picture taken with you?" (iv) "How YOU doin'?" (or any similar come-on or question involving asking for a date.)
And while many of the "guides" that usually pop up ahead of conventions list the things you should pack or proper convention etiquette, David's "Bill of Rights" offers a great assessment of the expectations fans, professionals, and the convention's organizers should all be aware of going into a show.
Sure, it might seem a little insidery for anyone who's never attended a show, but it's also one of the most well-rounded (and well-written) takes on what could improve the convention scene that you're ever going to read.
What do you think of the "Fan/Pro Bill of Rights"? Is there anything you'd add? Chime in below or on Facebook or Twitter.