New "John Carter" poster and images debut online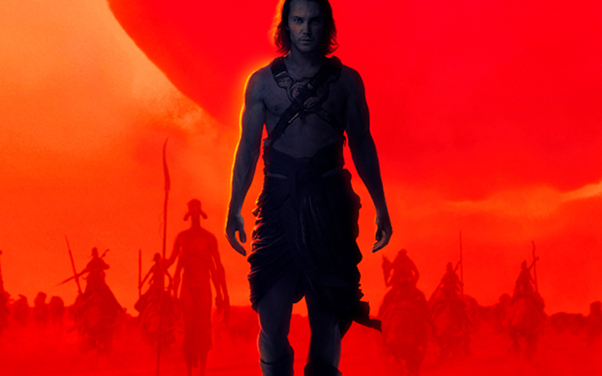 Posted by Rick Marshall on
We still have a few months to go before Walt Disney Pictures' "John Carter" premieres in theaters, but that just means there's plenty of time for the studio to release all the posters, images, and other promotional material for the film we can handle.
Today saw the debut of a brand new poster for the film, which is based on Edgar Rice Burroughs' series of novels about a war-weary soldier who suddenly finds himself transported to the planet Mars and caught up in a savage war between the planet's inhabitants.
The new poster, which features John Carter (Taylor Kitsch) against a red background populated by the silhouettes of Martian warriors and the tagline "Lost In Our World, Found In Another," arrives just days after the release of several new images from the film. Both the poster and promo images debuted on iTunes Trailers, and a new trailer for "John Carter" is expected to premiere tomorrow, November 30, at 9 PM.
Directed by Pixar veteran Andrew Stanton, "John Carter" also stars Willem Dafoe as the Martian soldier Tars Tarkas, and Lynn collins as Princess Dejah Thoris. The film will be shown in 3D, 2D, and IMAX 3D theaters.
You can take a peek at the new poster and one of the other images Disney debuted below, then head over to iTunes Trailers for more shots from the film.
What do you think of "John Carter" so far? Chime in below or on Facebook or Twitter.