Stephenie Meyer's "The Host" recruits Max Irons for alien invasion pic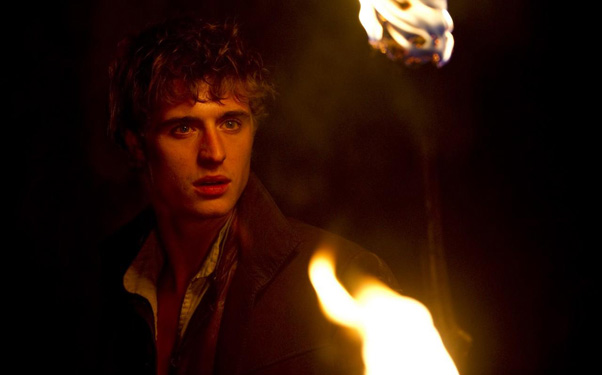 Posted by Terri Schwartz on
Maybe I was a bit too rash in complaining how long the casting process for "The Host" was taking earlier this week. Just a day after Jake Abel was cast as Ian in the upcoming adaptation of Stephenie Meyer's stand-alone sci-fi novel, it was announced that "Red Riding Hood" star Max Irons (aka the son of Jeremy Irons) had landed the other male lead in the film.
Entertainment Weekly learned that Irons would be playing Jared Howe, one of two romantic leads in the movie (what would a Stephenie Meyer novel be without a hefty love triangle, after all). He will portray the boyfriend of Melanie (Saoirse Ronan), a human who is taken over by an alien named Wanderer in this post-alien invasion story. The aliens, known as "souls," take over the personalities of their victims, but somehow Melanie is able to resist and exists alongside Wanderer in her body. Since the story is told from Wanderer's perspective, it ends up leading to some interesting romantic tension.
It will be exciting to see how Ronan and director Andrew Niccol portray the dueling personalities within Melanie's body in this film. It was easy to differentiate them in the novel because the story was told from Wanderer's first-person perspective, but that's not as simple to do on the big screen. Ronan certainly is an actress capable of that type of challenge, but it will be a treat to see what sort of visual and story-telling tricks Niccol uses to differentiate the characters' personalities.
Filming is set to start in Louisiana in February and then move to New Mexico. "The Host" currently has a March 29, 2013 release date.
Do you think Max Irons is a good choice to play Jared? Is this a film you're looking forward to? Tell us in the comments section below or on Facebook and Twitter.