"Man of Steel" sequel rumored to be commissioning writers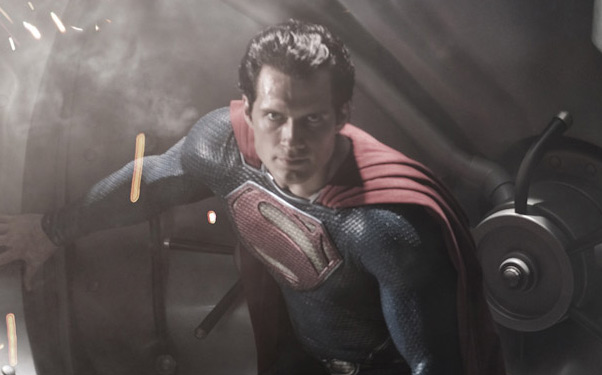 Posted by Terri Schwartz on
Warner Bros apparently really likes what they're seeing on the set of Zack Snyder's "Man of Steel." In fact, they seem to like it so much that they're talking about commissioning new writers to start penning a sequel. Keep in mind that "Man of Steel" isn't supposed to wrap for another few months, and won't even hit theaters until June 2013.
Think McFly Think is reporting that WB is looking to "Harry Potter" scribe Steve Kloves as well as "Pacific Rim's" Travis Beacham and "Raiders of the Lost Ark's" Lawrence Kasdan to pen the script. There's a pretty good chance that WB is just throwing names at the board to see who sticks — if this rumor even is true, mind you — and that no official talks have started. Beacham took to Twitter to say he hasn't been approached yet, but he wouldn't say "no" if he was.
"Re: the Supes thing — I haven't heard anything, but I'd be flattered to be considered. Superman is a mythic touchstone of mine," he wrote. "I have not been approached. That said, I'd be thrilled. Supes is a pretty elemental influence for me."
This isn't anything to get too worked up about. It's far from the first time a sequel has been commissioned before the first film has hit theaters. In fact, Warner Bros did it earlier this year before "Green Lantern" hit theaters, though judging by how poorly that film did, a sequel likely won't hit the light of day. This seems like it's WB's way of covering their backs incase "Man of Steel" does end up becoming a big hit. That way, they won't have to wait several years to get a script commissioned and then put the film through development.
Do you think "Man of Steel" is going to end up being a good film? Tell us in the comments section below or on Facebook and Twitter.