LucasFilm registers "Star Wars: Identities" domain names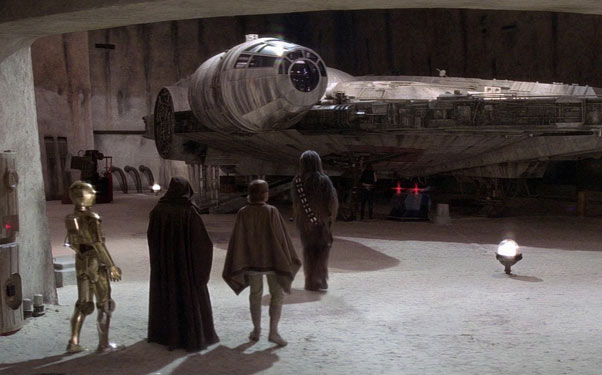 Posted by Aubrey Sitterson on
For those who fixate on everything from Middle-Earths to galaxies far, far away, a great way to keep track of your favorite intellectual properties and franchises is to scan lists of recent domain name registrations. If you spent last week rifling through the records of Corporation Service Company, for instance, you would have learned that the folks at LucasFilm were planning something called "Star Wars: Identities."
Fusible picked up on the story initially, reporting that the company registered a number of names tying into the new title/installment/series/franchise/whatever. Those names include: StarWarsIdentities.com, the typo-friendly StarWarsIdentites.com and even sw-id.com.
In the original article, Fusible tossed out a number of theoretical possibilities for what "Star Wars: Identities" could actually be, including a new trilogy of movies, "an animated series, DVD, or video game." Of course, "Star Wars: Identities" could just as easily, and perhaps more probably, be something far less exciting, like a collectible card game, a new line of Halloween masks, or, our personal favorite, a collection of Burger King glasses emblazoned with "Star Wars" characters.
What do you think "Star Wars: Identities" is? Tell us in the comments below or on Facebook or Twitter.