Kristen Stewart reportedly offered "Akira" female lead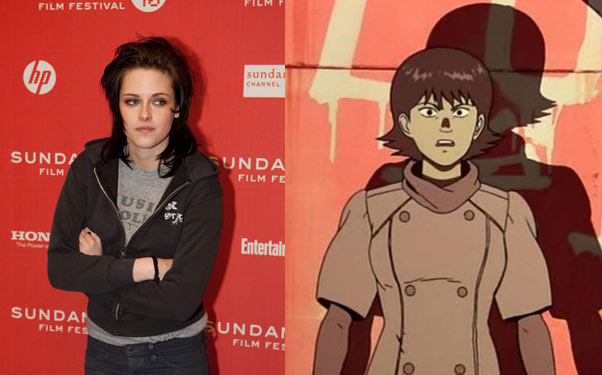 Posted by Terri Schwartz on
She's played the damsel in distress in "Twilight," she's playing a warrior maiden in "Snow White and the Huntsman," and now Kristen Stewart has reportedly been offered to star in a whole new genre.
Twitch is reporting that Stewart has been offered the female lead role in Jaume Collet-Sera's upcoming adaptation of "Akira." This is a huge vote of confidence in the young actress — who, it should be noted, didn't even get a line of dialogue in her "Snow White" trailer — because it would send her out of her comfort zone and into nerd territory on the opposite end of the spectrum from "Twilight." Collet-Sera currently wants her "On The Road" costar (and onscreen love interest) Garrett Hedlund for the central role of Kaneda, so it does make sense to have her join the project. But "Akira" would be a very different role from anything Stewart has played in the past.
Offers are allegedly out to Gary Oldman and Helena Bonham Carter as well. There's still the main role of Tetsuo — as significant a role as Hedlund's Kaneda — to fill, as well as the titular Akira. According to The Hollywood Reporter, Ezra Miller and Alden Eherenreich are the frontrunners to play Tetsuo.
Stewart would likely play the character Kei from the cult 1988 anime film. Kei is a young revolutionary who ends up teaming up with Kaneda on his quest to find Tetsuo. Sparks fly between the two young residents of Neo-Tokyo (or Neo-Manhattan, in the case of the remake) and Kaneda quickly becomes enamored with her. Though Kei doesn't have any special psychic abilities like some of the other characters in the movie, the three Espers (one of which Bonham Carter could potentially play) do posses her at several points throughout the story.
"Harry Potter" screenwriter Steve Kloves penned the screenplay for "Akira." Filming is set to start in the spring.
Do you think "Akira" would be a good film for Stewart? Tell us in the comments section below or on Facebook and Twitter.