Here's all it takes to get Amy Adams to star in your movie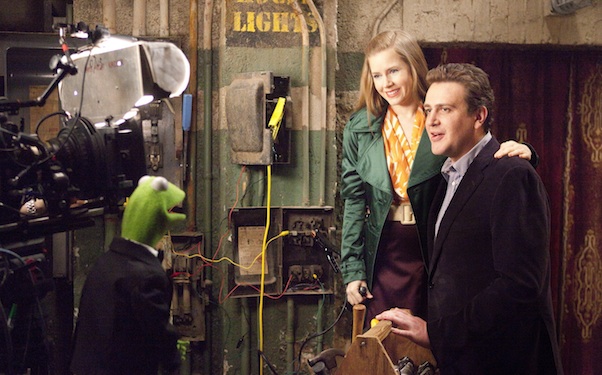 Posted by Matt Singer on
Evidently, Jason Segel wanted Amy Adams to co-star with him in "The Muppets." Evidently, Adams was playing hard to get. So evidently Segel called in a certain green friend and together they played hardball: they begged.
Here now, via Deadline, is the delicious piece of emotional blackmail Segel and Kermit made to convince Adams to join the film.
Well of course she was going to make the movie after that — who could say no to Kermit the Frog? Actually, that begs a legitimate question: is there anything you wouldn't do if Kermit the Frog asked you to?
"Hi-ho Matt! Kermit the Frog here! Gonzo and I doubled but he and his chick split early and I'm in desperate need of a ride. I tried Piggy but she didn't answer. Now I know you don't have a car, but could you do me a favor? Go downstairs and steal one. If you come pick me up we'll be best friends forever YAAAAAY!"
Would I jack a car for Kermit? Are you kidding? I'd be Googling "how to hotwire a Hyundai" faster than you can find the rainbow connection. Damn frog puppets and their manipulative adorableness. They get whatever they want.
Are you excited for the new Muppets movie? Tell us in the comments below or write to us on Facebook and Twitter.