Joss Whedon talks about his "Wonder Woman" film that never was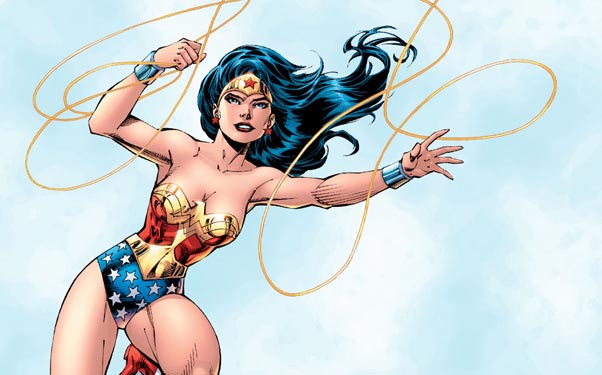 Posted by Terri Schwartz on
Ah, Joss Whedon's "Wonder Woman" project that never was. It is an elusive, mythical beast that just keeps us curious and desperate for more. Sure, Whedon has gone on to direct other big budget comic book adaptations — hello, "The Avengers" — but there's still a special place in all of our hearts for what could have been a great retelling of a certain Amazonian princess's story.
Does distance from the project's cancellation make our heart grow any less fond? Definitely not. So, because we figure you aren't any sicker of hearing about it than we are, here's an update from the king of the Internet himself from an interview with Rookie magazine.
Whedon's Diana was "a bit like Angelina Jolie," he explained. "She sort of traveled the world. She was very powerful and very naïve about people, and the fact that she was a goddess was how I eventually found my in to her humanity and vulnerability."
He added, "She would look at us and the way we kill each other and the way we let people starve and the way the world is run and she'd just be like, None of this makes sense to me. I can't cope with it, I can't understand, people are insane."
Sounds a lot more intriguing than the failed NBC attempt at turning "Wonder Woman" into a TV series. Of course, the prospect of "Drive" director Nicholas Winding Refn adapting the series is pretty intriguing as well, especially if he gets his "Drive" star Christina Hendricks in the title role. Maybe they could borrow some of the ideas Whedon tossed around — Hendricks has also worked with Whedon in the past with "Firefly" — and make his sweet take on the "Wonder Woman" story into a reality.
And, because it wouldn't be a Whedon story without it, "Wonder Woman" also has its fair share of sweet romance.
"Ultimately her romance with Steve [Trevor] was about him getting her to see what it's like not to be a goddess, what it's like when you are weak, when you do have all these forces controlling you and there's nothing you can do about it. That was the sort of central concept of the thing. Him teaching her humanity and her saying, okay, great, but we can still do better,'" Whedon explained.
Do you still hope that Whedon's take on "Wonder Woman" gets made one day? Tell us in the comments section below or on Facebook and Twitter.