John Hawkes reveals character details for Steven Spielberg's "Lincoln," will be playing abolitionist legislator, not John Wilkes Booth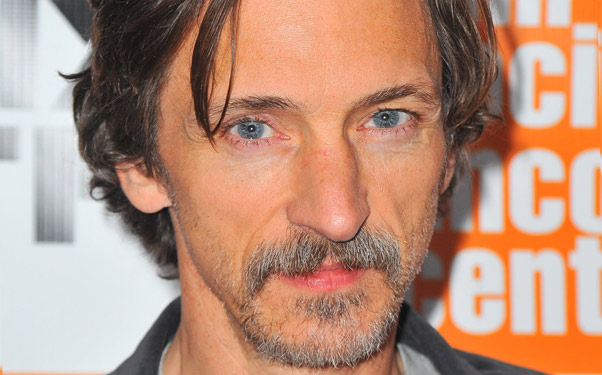 Posted by IFC on
John Hawkes, who won an Oscar nomination for his roles as a menacing uncle in "Winter's Bone" and who plays a manipulative cult leader in "Martha Marcy May Marlene," isn't looking to build on his body of creepy character work with more villains in the immediate future. Although he's been offered the part of Charlie Manson, he always turns it down. And while there's been speculation that he would play John Wilkes Booth in Steven Spielberg's Lincoln epic about to go into production, Hawkes told IFC that his part is actually very different.
"I'm playing a real-life guy who wasn't famous," the actor said. "He's a lobbyist from Albany, who is called in by the Secretary of State [William Seward, played by David Straitharn] to aid Lincoln's case."
This leaves four possible candidates for Hawkes' character: W.N. Bilbo, Emanuel B. Hart, Robert W. Latham, or George O. Jones, all of who helped steer the 13th Amendment abolishing slavery through Congress in 1865. Of those, only George O. Jones was actually a resident of Albany, however, leaving him seemingly the most likely candidate for Hawkes' role."
"It's a beautiful script," Hawkes said. "It'll be interesting to work in that period. A fascinating time in history."
Hawkes has already wrapped his role in another real-life story for the indie film "The Surrogate," in which he's the lead. He plays the late writer Mark O'Brien, a polio survivor who is paralyzed from the neck down. "He spent, by the age of six and through the rest of his life in an iron lung," Hawkes said. "So it was a challenge to play a character who had no body movement except 90 degrees of his head."
O'Brien, who was both a poet and a journalist, wrote about his experience seeking out a sexual surrogate for his first sexual contact, and confronting his issues of inadequacy, repression, and masculinity. (Helen Hunt plays the surrogate). "It's a tiny little movie that attracted some wonderful actors," Hawkes said, "and hopefully it will be great."
"Each role is different," he added. "With the darker material, that can be a disturbing thing in itself, and I guess it sort of takes a piece of you, and gives you back a piece that's not always pleasant to remember or deal with. But if you feel like you're part of something larger than yourself, it's a small price to pay to be part of something great."
Are you looking forward to seeing what John Hawkes brings to the Abraham Lincoln biopic? Let us know below or on Facebook or Twitter.