James Franco planning séance to communicate with Tennessee Williams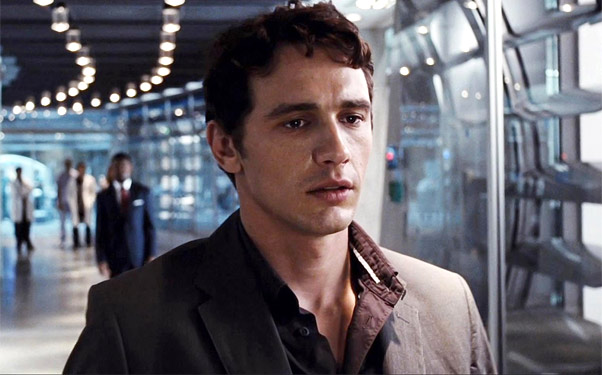 Posted by Terri Schwartz on
What can't James Franco do? It's hard to believe that only three years ago it felt like he was stepping out of his shell when he starred opposite Seth Rogen in the stoner comedy "Pineapple Express." Since he has started attending film school, had one full-length and several short stories published, hosted the Oscars, announced he would be directing several feature films, taught film classes at various colleges, made his dance-theater directorial debut, presented his "Three's Company" multimedia project at Sundance, is making an album and continued to star in several mainstream movies like "Rise of the Planet of the Apes" and "Oz: The Great and Powerful."
So what's the next step in this natural progression? Well, apparently it's being part of a séance to communicate with author Tennessee Williams. For art, of course!
He and video artist Laurel Nakadate are joining forces for part of New York City's Performa, The Hollywood Reporter says. Their three-part commissioned performance will kick off as the two perform a séance to communicate with the late great playwright Tennessee Williams through a Ouija board. It probably will be in order to get some directing tips, because the second part of the piece consists of Franco casting female actresses for the part of Laura in Williams' four-character play "The Glass Menagerie." The third act will have male actors auditioning for the role of Tom. Franco will play the script's "Gentleman Caller."
The performance, called "Three Artists in Search of Tennessee," will be held on November 13 at noon at Abrons Art Center. It will be viewed afterward on the art website Paddle8.com.
Interestingly enough, Franco recently dropped out from making his Broadway debut in one of Williams' plays. He was supposed to star in "Sweet Bird of Youth" this fall opposite Nicole Kidman, but apparently had too many other projects on his plate. The Broadway revival is now postponed until director David Cromer finds someone else to fill Franco's spot.
What do you think of Franco's séance with Williams? Tell us in the comments section below or on Facebook and Twitter.