Independent Spirit Award Nominees Announced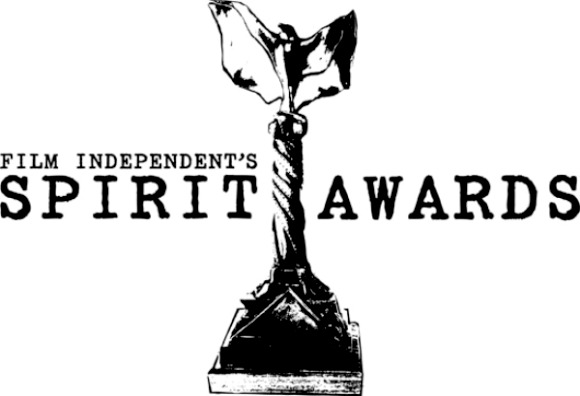 Posted by Melissa Locker on
This morning, Film Independent — the non-profit arts organization that produces the Spirit Awards and the Los Angeles Film Festival — announced nominations for the 2012 Film Independent Spirit Awards. The nominees were chosen from over 270 movies, all of which had budgets less than $20 million. The winners will be announced at an awards ceremony on Feb. 25, 2012 and broadcast at 10:00 p.m. ET/PT on IFC.
The apocalyptic drama "Take Shelter" and the black-and-white silent film "The Artist" emerged as top contenders for the 27th annual Spirit Awards, earning five nominations each, including nominations for best feature, along with "50/50," "Beginners," "Drive" and "The Descendants."
In the female lead category, Michelle Williams was nominated for her role in "My Week With Marilyn," along with Elizabeth Olsen for "Martha Marcy May Marlene," Lauren Ambrose for "Think of Me," Rachael Harris for "Natural Selection" and Adepero Oduye for "Pariah."
Ryan Gosling was nominated for male lead in "Drive," as were Demian Bichir for "A Better Life," Jean Dujardin for "The Artist," Woody Harrelson for "Rampart" and Michael Shannon for "Take Shelter."
In the directing category, Film Independent acknowledged Michel Hazanavicius ("The Artist"), Mike Mills ("Beginners"), Jeff Nichols ("Take Shelter"), Alexander Payne ("The Descendants") and Nicolas Winding Refn ("Drive").
J.C. Chandor's "Margin Call" received the Robert Altman Award, which is given to one film for director, casting director and ensemble cast.
Last year's Spirit Awards top nominees were "Winter's Bone" and "The Kids Are All Right." Both films went on to be nominated for four Academy Awards, including best picture.
Winners will be announced at the Film Independent Spirit Awards on Saturday, February 25, 2012. The 27th annual awards ceremony will be held as a daytime luncheon in a tent on the beach in Santa Monica, and the premiere broadcast will air later that evening at 10:00 p.m. ET/PT on IFC.