The Grateful Dead might get the "Across The Universe" treatment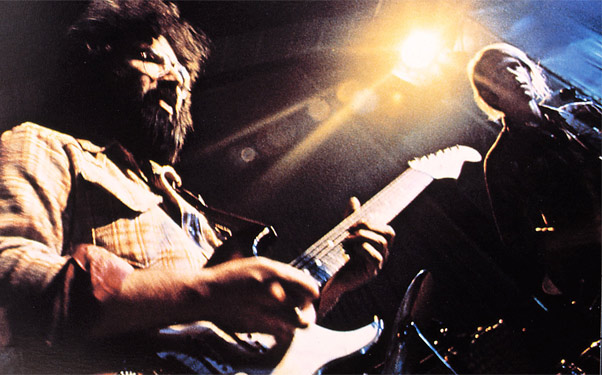 Posted by Terri Schwartz on
The Grateful Dead might soon be flying "Across The Universe," or across the "Dark Star" in their situation. Apparently the same agent who helped organize the reimagining of the Beatles music catalog is planning to give the Grateful Dead the same treatment.
Deadline has learned that Bruce Kaufman now has the rights to the Grateful dead discography and is planning to put together a film to take advantage of the music. He's doing it with the support of Grateful Dead Properties manager Mark Pinkus and Grateful Dead archivist David Lenieux, though no producers or director have been brought on to the project yet.
The intention is to make a film similar in style to "Across The Universe" instead of a straight biopic. Deadline says Kaufman wants to make a film that "captures that psychedelic Haight-Ashbury hippie spirit of the late 60s and early 70s, grounded by Dead songs like 'Truckin',' 'U.S. Blues,' 'Dark Star' and 'Good Lovin'.'" It will certainly be interesting to see the style Kaufman uses to reimagine the Grateful Dead's hit songs.
Would you be interested to see a Grateful Dead-styled "Across The Universe" film? Tell us in the comments section below or on Facebook and Twitter.